Published on September 16, 2021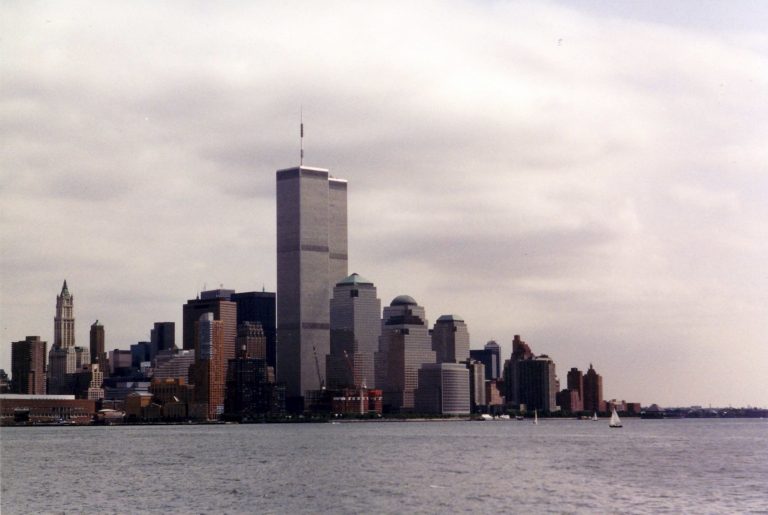 Minoru Yamasaki appeared on the cover of Time magazine on Jan. 18, 1963, and in the days before they were given reality TV shows, that was about as famous as architects could get. The illustration behind Yamasaki's face featured a gleaming vision of Seattle's Pacific Science Center, which he had recently designed, to mostly ecstatic praise and a smattering of harsh criticism.
The United States Science Pavilion, as it originally was known, was designed by Yamasaki for Seattle's World's Fair in 1962. The exterior wowed visitors, featuring stunning arches, playful fountains, water everywhere. Yamasaki often said he wanted to include "serenity, surprise and delight" in his humanistic style of modernism, to create a peaceful oasis, to add beauty to the basics. He nailed this one, designing a spot for rest and reflection amid the chaos of the fair. Architects past and present have referred to the grounds as "elegant, graceful, glamorous." (Just don't call the design "space gothic," a term Yamasaki hated.) The Time story said the Science Pavilion "cast a spell," and called the project a "modern Xanadu." It was so wonderful, in fact, that Yamasaki had just been awarded a multimillion-dollar New York City job.
A few experts criticized the utilitarian, plain-box style of the Science Pavilion buildings, but that's the way it was with Yamasaki's work, especially with the architectural elite. This was not the first, nor would it be the last, time his designs inspired vigorous debate. Yamasaki certainly believed in the modernist style of "less is more," but he also wondered, why not just a little more? Why can't we have arches, ponds, green spaces, courtyards? Despite Yamasaki's fame, which was at its peak in the early 1960s, not everyone appreciated his work; some labeled him more a "decorator" than an architect.
Born in 1912 to Japanese immigrants, Yamasaki grew up poor on Seattle's Yesler Hill. He graduated from Garfield High School, then, in 1934, the University of Washington's Department of Architecture, where he was taught and inspired by pioneering architect Lionel Pries.
Tyler Sprague is an associate professor in the architecture department at UW who has written a book on Jack Christiansen, the late, pioneering engineer who worked with Yamasaki on several projects, including the Science Center.
At UW, some notable regional architects are honored with their names placed in a special spot high in an auditorium. Yamasaki's name is not there.
"I'm of the mind he deserves to be up there," Sprague says. "Whether you like the work or not, he deserves it. He was absolutely talented, and he reached the heights of his profession."
Jeffrey Karl Ochsner, a UW professor of architecture, is the former department chair, and a historian and author. He points out that Yamasaki, despite being born in Seattle, graduating from the UW and designing three iconic Seattle buildings, isn't actually eligible for the honor. The criteria specify that honorees have spent a substantial part of their professional careers based in this region, at least two decades. Ochsner acknowledges Yamasaki's fame and success but says that, later in his career, he no longer was a leader. "His particular style did not have a lot of influence."
Continue reading at The Seattle Times.
Originally written by 
Bill Reader
 for
The Seattle Times.