Published on November 25, 2019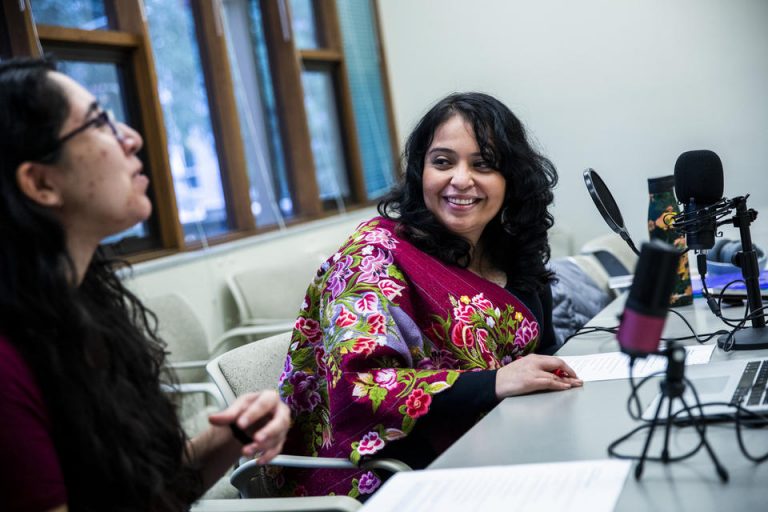 When Jessica Hernandez arrived in Seattle five years ago to begin her master's degree program at the University of Washington, everything suddenly felt out of place. She was born to Indigenous parents who had immigrated from Central American and Oaxaca, Mexico, and grew up in Los Angeles, going to schools that taught classes in Spanish and English. Other Indigenous Latinos had lived in the area long enough to build an authentic community.
But she stuck out in Seattle. Sometimes, when she shared with others that she was finishing up her Ph.D., their first response was surprise. To her, Latino identity here was less intricately understood as compared with back home.
She says as an Indigenous person, she identified more with the urban Native community in Seattle than she did with Latinos — and she found a hub for that community during a powwow at the Daybreak Star Indian Cultural Center near Discovery Park. Her passion for the space grew as she began research for her Ph.D. in environmental science. After talking to officials and community members at Daybreak about how her work could help improve the space, her dissertation was born: Her project aims to restore the center's Bernie Whitebear Garden by replacing invasive plants with the Native plants that once dominated the ecosystem and offered sustenance.
Part of the work necessitated interviewing urban Native community members, and while the interviews were originally just part of her dissertation, Hernandez says she didn't want the information she gathered to disappear. So she turned those conversations into the podcast Indigenizing Urban Seattle, where she talks to urban Native people living in the city about what life here feels like for them and sheds light on Indigenous environmental knowledge as told through an urban Native lens.
Continue reading at Crosscut.
Originally written by
Manola Secaira
for
Crosscut
.