Published on September 10, 2020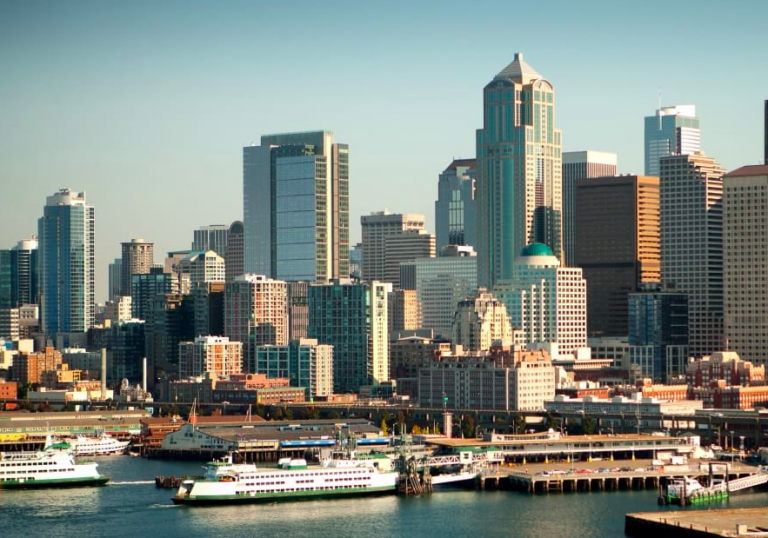 As many white-collar employers extend into next year the work-from-home policies they instituted in response to the coronavirus pandemic, a vast amount of vertical space in downtown Seattle is leased but empty.
The vacant space amounts to more than 700 football fields, by one estimate — acres of desks, with knickknacks and mementos that few but cleaning staff, maintenance crews and interior landscapers have seen for nigh on six months.
But amid overarching uncertainty about how long work-from-home regimes could last, tenants are scrambling to find flexibility in their leases while building owners and developers are examining options to convert offices into space that can be used in other ways, such as biomedical research.
The colossal office shutdown has added to the economic pain of the pandemic for street-level businesses downtown, as the hundreds of thousands of workers who would otherwise have streamed every day into Seattle's downtown core remain at home. It's difficult to envision a vibrant downtown Seattle emerging from the pandemic, researchers and businesspeople say.
At least 66 downtown businesses have already closed permanently, according to the Downtown Seattle Association. Work-from-home isn't entirely to blame: Restaurants and retail were shuttered until the county met reopening standards in June, and the collapse of the convention and cruising industries have also played a role, said Don Blakeney, the organization's vice president of advocacy and economic development.
Still, he sees the shrinking number of office workers as a large part of the equation. "The influx of people who came down every day weren't there to spend the money," said Blakeney.
There may be a feedback effect, too. As the pandemic slams Seattle's restaurateurs, artists and musicians, large office tenants may find some of what made the city attractive to prospective employees has vanished, said University of Washington marketing professor Jeff Shulman, who hosts the Seattle Growth Podcast.
In the short term, the street-level view of Seattle is grim, he said. "We'll be seeing a lot more businesses boarded up, closed down, with for-rent signs in their windows," Shulman said.
Continue reading at The Seattle Times.
Originally written by
Katherine Khashimova Long
for
The Seattle Times
.