Published on December 24, 2020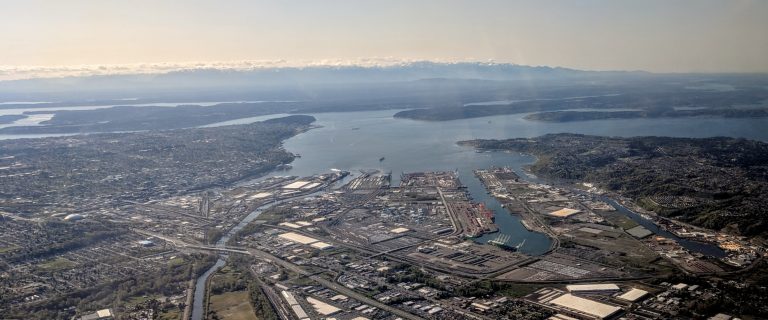 When Tacoma Housing Now took over vacant Gault Middle School in November to shelter unhoused people, the action came with a list of demands.
The most prominent of them insisted on making Gault, which has sat vacant for a decade, part of a Community Land Trust, also called a CLT.
In Tacoma, CLTs aren't a new idea. A CLT is an affordable housing tool created by a community-led organization that owns land and sells housing at below market rate in perpetuity.
The city has been exploring ways to launch a CLT since the creation of its Affordable Housing Action Strategy (AHAS) in September 2018. The strategy was developed "as an urgent response to a changing housing market, increasing displacement pressure among residents, and a widespread need for high-quality, affordable housing opportunities for all."
Fast forward two years, and Tacoma's housing market is still booming, even amid a pandemic. Tacoma was declared the nation's hottest housing market in May 2019 and again in February 2020 by Redfin.
Kathy McCormick, director of real estate development for the Tacoma Housing Authority, said people living in high-rent areas like Seattle and coming to Tacoma for relief.
"Our housing costs are rising so much more quickly than our incomes," McCormick said.
McCormick, who's worked on CLTs in other states, including Colorado, said that a CLT would be a helpful tool for Tacoma.
"A CLT is a method to ensure permanent affordability," she said.
A CLT occurs when a community-based organization — governed by a board of CLT residents, community residents and public representatives — retains ownership of plots of land and provides affordable housing in perpetuity by selling the housing on that land for below-market prices. That way, people are buying the housing, but not the land.
In 2017, Anaid Yerena, an architect, urban planner and an assistant professor at the School of Urban Studies at University of Washington Tacoma, wrote an op-ed for The News Tribune highlighting CLTs as a good option for Tacoma as the city reached a "housing affordability tipping point."
"(L)et us not forget the people to whom we owe much: those who were here, working hard, to help forge Tacoma's present success," she wrote.
Continue reading at The News Tribune.
Originally written by
Allison Needles
for
The News Tribune
.