Published on December 3, 2020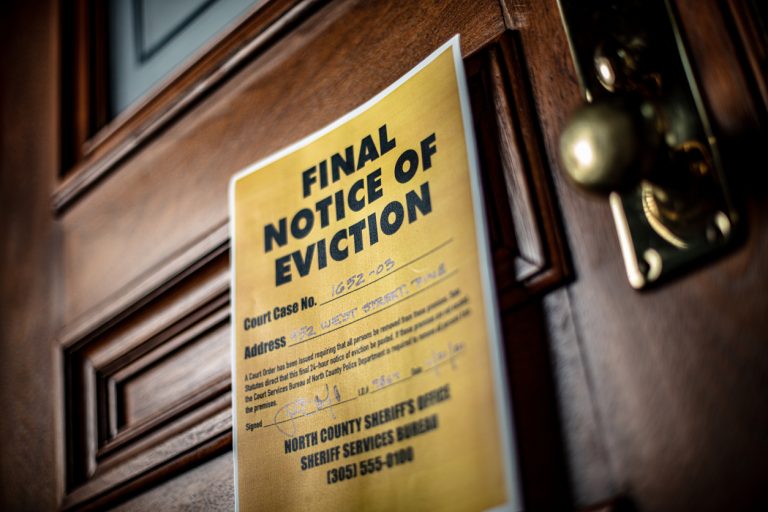 More than 171,000 Washington households are behind on rent, according to the latest data from the U.S. Census Bureau. In normal times, every one of them could be issued a notice to vacate today, and face eviction in court in a matter of weeks.
That's not happening right now because Gov. Jay Inslee enacted a moratorium on evictions by executive order in March. That order expires at the end of the year, and Inslee is not expected to extend it, as he's done numerous times before.
Some cities like Olympia have put in place a patchwork of emergency renter protection laws that will outlast the moratorium, but for others, the new year presents a looming crisis that some have referred to as the "eviction cliff."
Beyond the humanitarian concern, it's also a problem for Washington's courts. County Superior Courts, which handle eviction cases – known as "unlawful detainers" in Washington – simply cannot process that many cases. Most are already severely backlogged with criminal cases after suspending jury trials and modifying hearing procedures for social distancing.
This type of mediation already exists — it happens all the time in the hallways of Thurston County Superior Court, with volunteer attorneys or paralegals from the Thurston County Volunteer Legal Services (TCVLS) cutting deals with landlords and their attorneys outside the courtrooms.
"That's a lot of times what happens at Housing Justice Project is they figure out a way to get the [tenant] out, and the key is to avoid the eviction," said Rachael Lundmark, executive director of TCVLS. "Because once the eviction goes on your record, it's going to haunt you."
The pilot program provides funding to TCVLS to hire additional contracted attorneys to counsel tenants, as well as to train dispute resolution mediators.
Unlawful detainers are civil cases and tenants have no right to legal representation like they would in a criminal case.
Only about 8% of Washington tenants have legal representation in unlawful detainer cases, according to University of Washington study that looked at statewide data from 2004-2017. The Evictions Study team is made up of researchers from UC Berkeley and UW Geography, Sociology, eScience, and Information School.
The goal with the pilot program is to get tenants access to a lawyer, and get it much earlier in the process than they normally would.
Continue reading at The News Tribune.
Originally written by Brandon Block for
The News Tribune
.