Published on May 13, 2020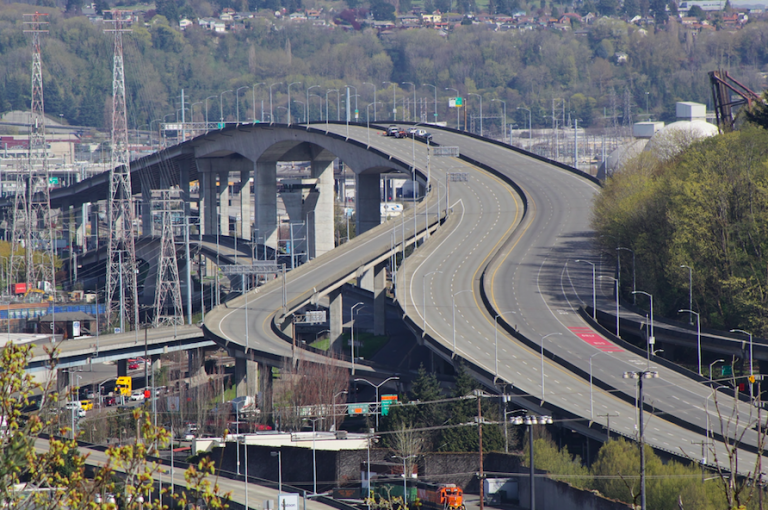 The West Seattle Bridge, closed in March because of excessive cracking, might have been doomed since the day it opened in 1984.
City officials have listed several factors that could have contributed to the damage, including more and heavier buses and trucks, a seventh lane added years ago, a jammed rubber bearing that thwarts thermal expansion, and even the 2001 Nisqually earthquake.
But a hidden problem in the bridge's original design might also be to blame.
A leading theory says the 220,000-ton bridge was gradually weakened by long-term shrinking of concrete within the twin girders that support the mainspan above the Duwamish Waterway. Local experts have pointed to an innate behavior of concrete known as "creep" that causes some bridges worldwide to sag by middle age.
Volume loss from creep likely caused high-tension steel cables within the girders, which compress and strengthen the bridge, to slacken, University of Washington Civil and Environmental Engineering professor John Stanton said this spring. That in turn weakened the concrete and made it vulnerable to crack, he said.
In hindsight, consultant John Clark, who analyzed the cracks when the Seattle Department of Transportation (SDOT) discovered them in 2013, wishes he had pushed the city then to seal the cracks by re-tightening the mainspan with new steel.
Continue reading at The Seattle Times.
Originally written by
Mike Lindblom
for
The Seattle Times
.