Published on February 10, 2022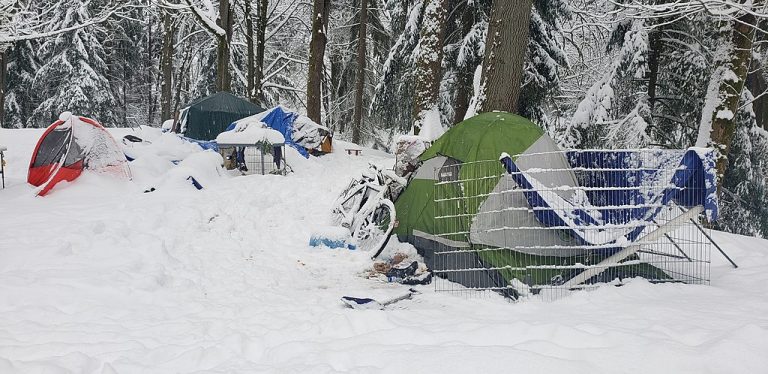 First came the heavy snow in late December that blanketed Seattle and the surrounding area. Then the torrential rain and flooding hit in early January. One by one, four of the region's main mountain passes were deemed impassable, and a 20-mile stretch of Interstate 5 south of Seattle was closed.
It was the first time all five had been closed in more than a decade, leaving the Seattle area virtually cut off from cross-state travel.
But it was simply the latest in a series of extreme weather events that have pummeled the Pacific north-west over the past year. In the typically mild-weathered state of Washington alone, it began with heavy snowfall last February, followed by dry, scorching temperatures over the summer that left more than 100 people dead, and then a record-breaking fall rain in the Seattle area.
Now, with more intense extreme weather expected in the years ahead, driven by the climate crisis, a bipartisan assortment of Washington state lawmakers has simultaneously introduced a handful of bills this legislative session that, rather than focusing on mitigation and emission reduction, focus on climate adaptation.
From a proposal to establish a grant program for farmers and ranchers facing damage from flooding and other natural disasters, to adding climate resiliency planning to water system plans, these innovations are intended to prepare the state for the challenges ahead.
"I just think we're definitely seeing much more extreme weather events and this is going to become the norm, not the one-off," said Washington senator Mark Mullet, a Democrat, who introduced the proposal to add air conditioners.
He said the legislation was inspired by a conversation with a local firefighter who recalled going on three different calls during the heat dome in late June to homes for seniors and finding residents had died from the heat.
But these proposals also reflect a broader trend taking shape in the last five years, in which the climate movement has increasingly recognized the importance of adaptation, explained Aseem Prakash, professor of political science at the University of Washington and director of the Center for Environmental Politics.
Prakash explained that even if we immediately start drastically reducing emissions, the effects of the climate crisis are already being felt.
"So we have to adapt. I think the climate movement realizes this political and moral necessity to adapt," he said. "And also, whenever we have floods, extreme heat waves, who suffers? It's really the poor people, the underprivileged. So there is also a very important climate justice component."
Continue reading at The Guardian.
Originally written by Hallie Golden for The Guardian.