Published on September 11, 2019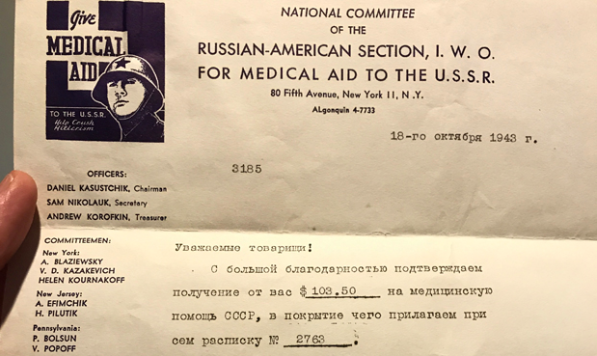 A Beacon Hill couple recently discovered a secret compartment in the basement ceiling of their 1920s house. Hidden inside the compartment was an intriguing collection of World War II and early-Cold War documents that reveal the activities of the Seattle chapter of a mostly-forgotten national organization, as well some other more provocative political activities from that fraught era.
What Jeff Maggioli found in the hidden compartment was a large ledger book. The book contains what appears to be hand-written membership records from roughly 1941 to 1945 for the Seattle "lodge," or local chapter, of a national organization called the "International Workers' Order" or IWO.
In this ledger are the first and last names and membership dues amounts for dozens of local people who were members of the Seattle lodge. The ledger also includes receipts for money orders, showing dues being regularly sent from Seattle to the IWO's New York headquarters in Greenwich Village. There are also several letters that show the Seattle lodge was raising additional money for wartime medical relief for the Soviet Union.
James H. Williams is a retired lecturer from the University of Washington in Tacoma's Social Welfare program. He says the IWO was, essentially, a fraternal organization.
"The International Workers' Order was a national organization of mostly fraternal lodges, largely based along ethnic lines, that sold burial insurance and provided mutual aid benefits for its members," Williams said.
Williams also says it would not have been unusual for Americans, particularly Americans of Russian descent, to raise money for Soviet relief during World War II.
Continue reading at My Northwest.
Originally written by
Feliks Banel
for
My Northwest
.