Published on January 30, 2021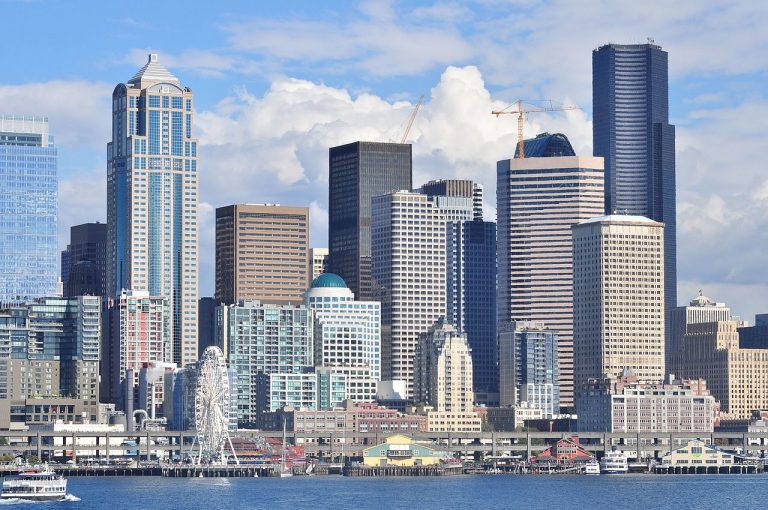 Washington Rep. Pramila Jayapal joined Congressional Democrats on Tuesday to introduce a bill that would raise the federal minimum wage to $15 an hour by 2025.
If passed, this would mark the first time the federal minimum wage was raised since 2009. The proposal would gradually phase in the increase, starting by raising minimum wage from $7.25 to $9.50 an hour in 2021, to $11 an hour in 2022, $12.50 in 2023, $14 an hour in 2024, and then finally $15 an hour in 2025.
Rep. Jayapal likened the situation to 2014, when she served on "the committee that made Seattle the first major city in our country to enact $15 minimum wage."
"Today, it's my honor to help introduce the Raise the Wage Act as we fight to bring the rest of America up to the standard that Seattle set," she said Tuesday.
Studies on Seattle's $15 minimum wage drew a few conclusions. One from the University of Washington's School of Public Health found that it led to increased fees for child tuition and reduced hours for child care staff, and that "most businesses reported they would need a mix of strategies to accommodate increased labor costs."
A second study from the UW found that raising the minimum wage to $15 in Seattle produced "no significant evidence of price increases" for grocery store food, a common concern brought up by opponents of the measure.
"This is really great news for low-wage earning Seattle shoppers," the study's lead author James Buszkiewicz said at the time. "If local food prices remain steady while earnings increase for low and minimum wage workers, then that could mean increased purchasing power for things like fresh fruit and vegetables for the consumers that need it most."
Continue reading at My Northwest. 
Originally written by
Nick Bowman
for
My Northwest
.