Published on April 10, 2019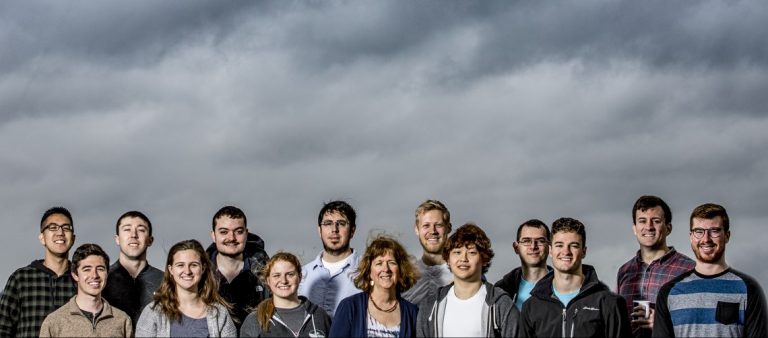 The University of Washington has won a national competition in which colleges vie to deliver the most accurate daily forecast for cities across the country. A UW student also developed a machine-learning model that for the first time delivered a more accurate forecast than any human competitor.
In results announced this week, the UW team placed first among 36 teams in the annual WxChallenge operated by the University of Oklahoma. Lynn McMurdie, a research associate professor in the Department of Atmospheric Sciences, has led the UW team since its inception in 2011.
"We've been close many times, but this is our first win," McMurdie said. "We were in first place for the last couple of weeks. It's very exciting to bring the trophy to Seattle."
Jonathan Weyn, a doctoral student in atmospheric sciences, claimed the top individual prize. Several other UW contestants — including McMurdie and team captain Joe Zagrodnik —  placed in the top 10. Undergraduate Jamin Rader placed third among juniors and seniors, and undergraduates Mason Friedman and Peter Brechner placed well and contributed to the team's success.
Continue reading at UW News 
Originally posted on
UW News
by
Hannah Hickey