Published on October 13, 2021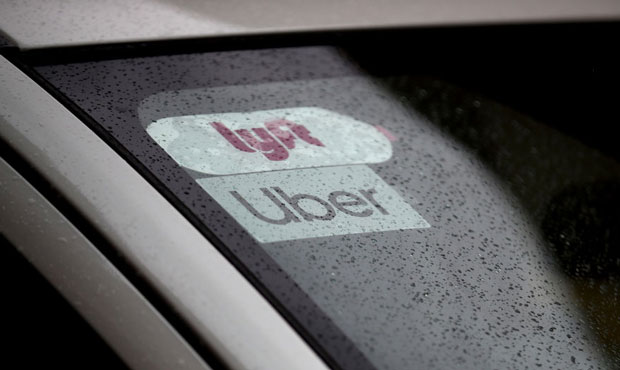 When you get into the car of the app-based driver you just tapped up on your phone, you expect and hope the driver and the car are safe and capable of getting you where you need to go. Apps rate drivers, which you can see. But what if the driver is sick? What if the car has a mechanical problem? What if the driver has simply had a bad day?
What you may not have realized is that the driver is wondering the same thing about you: Is the passenger ill? Are they properly masked? Will they pull it down once seated? Will they cough, blowing air around? Are they in a bad mood? Did they just get out of a rough meeting or an alcohol-fueled altercation at a bar?
"It's a job that is vital to so many people, for moving people to and from medical appointments, to and from the airport, etc. Obviously, app-based drivers are essential for moving people," said Marissa Baker, an assistant professor of environmental and occupational health sciences at the University of Washington. "It's vital work, but it's largely something the general public seems to forget about."
Baker is senior author on new study published Sept. 14 in the American Journal of Industrial Medicine that is focused on understanding the pressures, risks and dilemmas facing app-based drivers and how they were affected by the pandemic.
The majority of drivers reported high levels of stress and concern about being exposed to the novel coronavirus. Roughly 30% thought they had already had COVID-19. Most, 73 drivers, lost income, while spending their own money on PPE. Those who left the business because of the pandemic (42 drivers) reported having a hard time getting unemployment benefits. Only 31% said they received an appropriate mask and hand sanitizer from the company they drove for, and even then the supplies were not enough.
"For workers who are in this kind of employment during the pandemic, they receive very little support from the companies that they drive for, and this is a population that had a lot of awareness of the potential exposures they could be facing," Baker said. "They had a lot of concerns and worries, not only about how those exposures would be affecting their health and their family's health, but also the viability and their job."
Continue reading at UW News. 
Originally written by
Jake Ellison
for
UW News
.