Published on August 22, 2016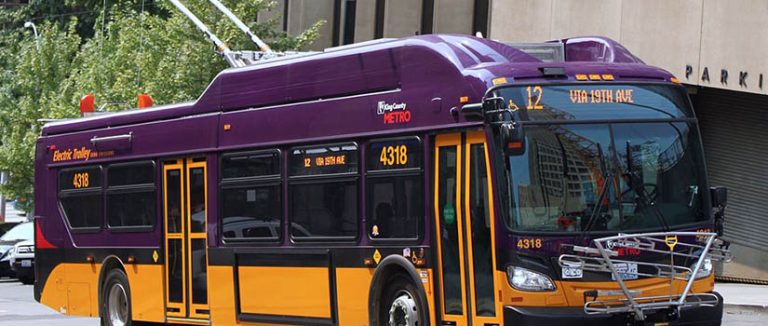 Students in a UW summer fellowship program called Data Science for Social Good work to coax valuable information from overlooked data, and one potential upshot might be improved bus service.
If you're a regular bus rider, you might think that the area's transit agencies use the information from your ORCA card to learn which buses are most crowded during rush hour, and to fine-tune the area's routes.
You would be wrong.
Turns out none of the area's transit agencies have ever made significant use of the trove of data from ORCA cards — the prepaid, plastic cards used to pay for more than 60 percent of all rides on the area's nine regional transit systems.
So this summer, a team of Ph.D. students took 21 million ORCA-card readings and wrangled the data into a form that can be used to discover where, and when, we go when we ride the bus.
Continue reading at The Seattle Times.
(Originally published by The Seattle Times and Katherine Long.)