Published on August 29, 2017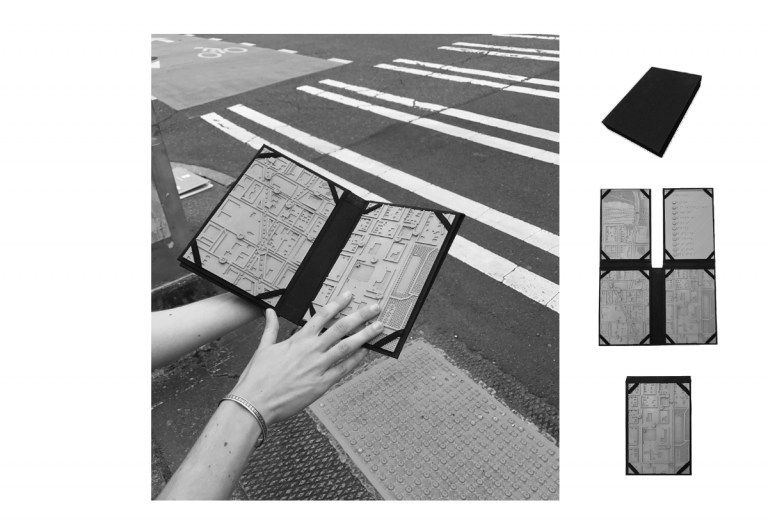 Jessica Hamilton, a recent graduate of UW Department of Landscape Architecture, received the prestigious American Society of Landscape Architects Student Honor Award in the Communications Category for the Tactile MapTile project: an innovative interdisciplinary work combining big data, additive manufacturing, and pedestrian-centric landscape architecture. The project is a collaboration between the Taskar Center for Accessible Technology (housed by the Paul G. Allen School of Computer Science) and UW Landscape Architecture (College of Built Environments) under the sponsorship of Urban@UW.
Each year ASLA honors the best in landscape architecture from around the globe. Recipients receive featured coverage in Landscape Architecture Magazine, the magazine of ASLA, and in many other design and construction industry and general interest media. Jessica, and her advisers, Anat Caspi, Ben Spencer and Thaisa Way, will be honored at the awards presentation ceremony during the ASLA Annual Meeting and EXPO in Los Angeles, October 20-23, 2017.
Tactile MapTile employs a unique tactile based representation of pedestrian-centric features in a map to enhance the spatial understanding for people with broad visual capacities. Each feature is represented by a different texture and pattern tactile design. Users with broad visual abilities can use the interface to customize and generate 3D map models based on their choice of location and which features to include.
The Taskar Center will showcase a representative installation at the Seattle Design Festival's Block Party on Sept 9th &10th, 2017 at Occidental Park.