Published on May 18, 2021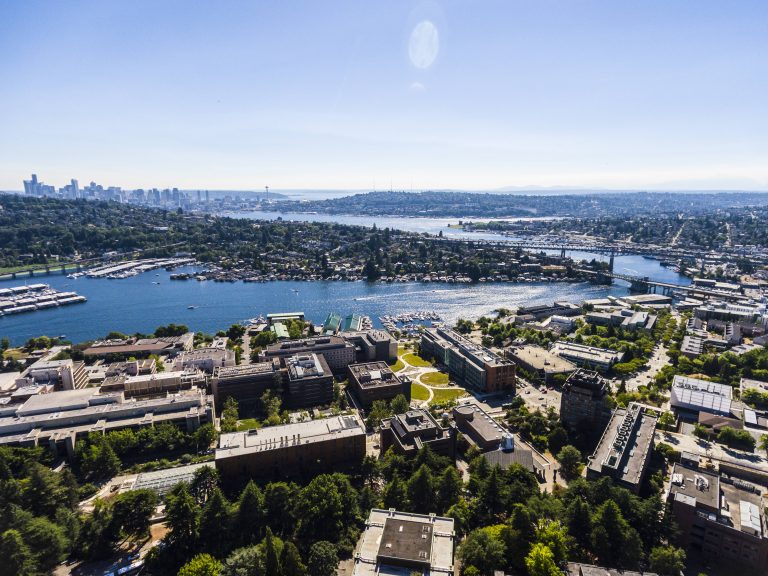 Following a competitive, university-wide search process, Urban@UW is very pleased to announce that Rachel Berney, Ph.D., Associate Professor in the Department of Urban Design and Planning at the Seattle campus, will serve as the initiative's next Faculty Director. Professor Berney is well positioned to collaboratively lead Urban@UW as a cross-disciplinary research initiative and learning community of scholars, policymakers and practitioners that seeks to improve the resilience & sustainability, health & wellbeing, and justice & equity of cities.
Urban@UW works with researchers and community partners to foster cross-boundary collaborative scholarship aimed at tackling today's urban challenges. With an aim to strengthen connections between research and solutions, Urban@UW builds capacity for intellectual partnership across the University of Washington. The initiative, launched through UW's Office of Research and now a partnership with the College of Built Environments, connects and catalyzes expertise across all three UW campuses and within our regional community to cultivate new, path-breaking ideas, projects, and research-practice collaborations on critical topics such as housing and homelessness; urban environmental justice; smart to wise cities through data equity; and livable, equitable urban spaces and regions.
As a faculty member who has engaged with Urban@UW for many years, Professor Berney focuses her scholarship on community sustainable design and development as well as on the challenges of cross-cultural research, topics that are highly aligned with the mission of Urban@UW. Berney has partnered with Urban@UW since its inception, collaborating on projects involving the equitable and inclusive use of space such as the Right of Way project among others; she also has served this year on Urban@UW's tri-campus Steering Committee. And Professor Berney's demonstrated leadership, throughout her academic career, in community-engaged scholarship and cross-boundary collaboration will be critically important as the initiative moves into its next chapter.
Professor Berney will begin a 2-year term in the Faculty Director role starting July 1, 2021, and will work with Jen Davison as the Director; the Urban@UW Steering Committee; its External Advisory Group; UW and CBE leadership; and partners and stakeholders within and outside of UW to implement the vision, strategies and programs for the initiative. She will be taking over this position as Ken Yocom, Ph.D., Chair and Associate Professor in the Department of Landscape Architecture, steps down. We thank Ken for his invaluable partnership and leadership as the Interim Faculty Director over the past year, during a time of much change.
Urban@UW is thrilled to welcome Rachel Berney in the position of Faculty Director, and we look forward to the next phase of Urban@UW through her collaborative leadership.