Published on April 19, 2021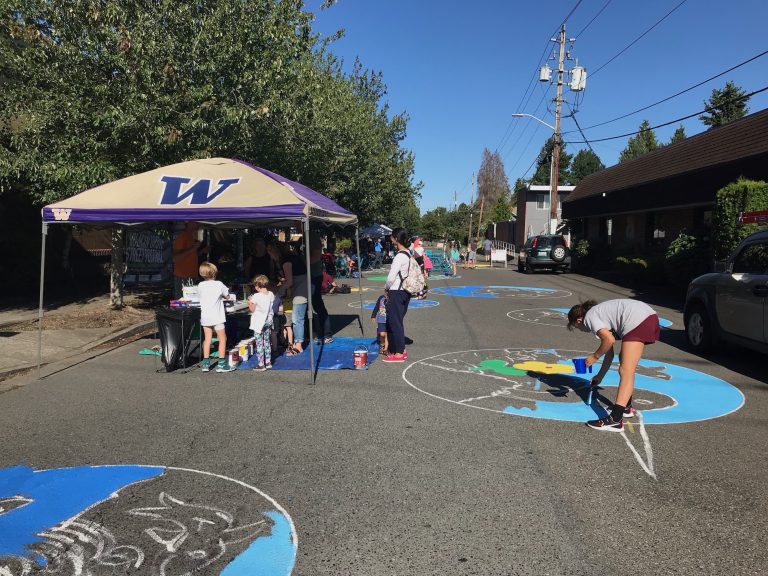 In the current era of multi-layered public health, environmental, and civic crises, creating and leveraging cross-sector partnerships to co-create solutions has never been more important. The Bullitt Foundation request for proposals (RFP) provided an unparalleled opportunity to implement and strengthen partnerships, and, equally important, to reflect on the relationships as a key pathway toward sustainability, justice and resilience. Urban@UW developed this report to provide a synthesis of the projects under this RFP: lessons learned, impacts realized, and how both the collaborative projects and the relationships themselves are informing researchers' next steps in this unprecedented time. Additionally, this synthesis seeks to consider what is needed to move forward productively, building on the knowledge, partnerships and outcomes established and stewarded through the six TLI projects.
This report was co-written by Jennifer Davison, Director of Urban@UW & Assistant Dean for Research of the College of Built Environments at University of Washington, and Thaïsa Way, Founding Director of Urban@UW and current Director of Garden & Landscape Studies at Dumbarton Oaks Research Library and Collections, Harvard University, in partnership with the PIs from each of the TLI projects. Read an excerpt of the report below.
All of the TLI projects recognized that, in order to accomplish their goals, they needed to establish a basis and continual nurturing of trust and mutual respect: not only among the partners, but also a trust that the goals of the partnership are in the interest and of value to all partners. As the [Emerald Corridor Collaboratory] project noted, "trusted relationships are a critical factor for aligning objectives, working through challenging conversations and conflicts, and in the end, collaboratively producing high quality outcomes. These trusted relationships become essential as the complexity of outcomes increase." Trust in the mutual reciprocity of a partnership is built over time, sometimes years or longer, through continual collaboration and can lead to both "tangible outcomes that are attributable, in part, to our ongoing collaborations", as Shandas et al. reflected, as well as "good thought and innovation", as Wood et al. found, which is "most likely to emerge from networks of researchers, practitioners, and community members and organizations that have already worked to build relationships, shared goals, and knowledge."

In cross-boundary collaboration it is important not only to build trust, but to critically assess the history of past partnerships and to avoid assuming that trust exists equally on all sides. This is particularly salient when engaging with partners from minoritized communities, or communities with whom institutions such as universities and governmental entities have traditionally engaged in transactional, exploitative, or otherwise damaging ways. Zaferatos et al., for example, notes the history of "a conflict of vision" that compounds ongoing political conflict as well as litigation that sows continued distrust; they note that for a truly inclusionary planning process, "mutual respect and trust are fundamental elements to establishing a positive consultative relationship."
Continue reading here.
Originally written by
Jennifer Davison
& 
Thaïsa Way
 for
 Urban@UW.