Published on January 11, 2023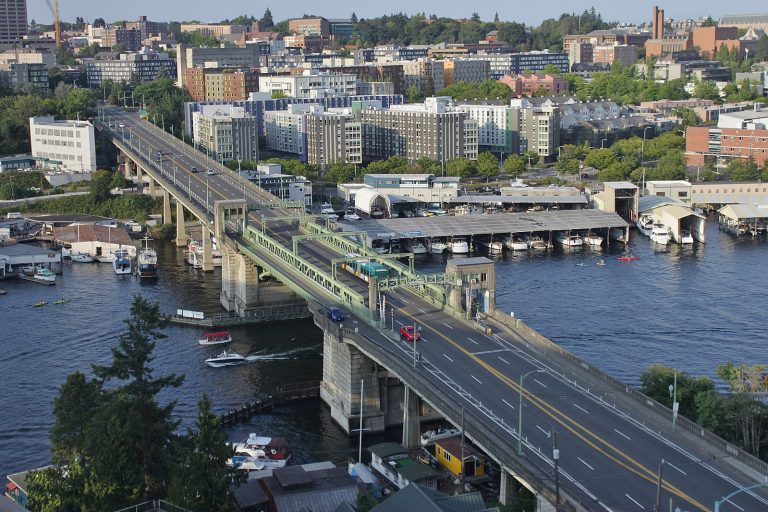 Urban@UW launches the Research to Action Collaboratory, with initial funding from the Bullitt Foundation, to help collaborations achieve greater impact
The new accelerator program for research teams aims to build collective capacity to increase sustainability and resilience across urban areas and the Pacific Northwest. The Research to Action Collaboratory (RAC), seeded by a catalytic $500,000 grant from the Bullitt Foundation, will bring together teams of UW scholars and community partners and support them with seed funds, intensive workshops to build team cohesion and collaboration skills, and peer support through the project cycles. In its first two years, cohorts of RAC teams will take on issues of regional ecosystem health, in alignment with the mission of the Bullitt Foundation. As future funding allows, the scope of the RAC and its programming will expand to reflect a broad range of urban challenges and opportunities.
"Today's pressing urban problems are defined by interdependence and impacts across multiple scales and communities. At Urban@UW, we know that more than one field or perspective is required to meet our region's challenges head-on. We aim to help people overcome barriers to address local and global challenges through collaborative and transdisciplinary problem solving." – Rachel Berney, Faculty Director of Urban@UW and Associate Professor with Department of Urban Design and Planning.
The RAC builds on Urban@UW's Research Spark Grant program, which has provided seed funding for three cohorts of collaborative, applied projects ranging from building a community science network around the lower Duwamish River, to understanding hygiene and sanitation needs among vehicle residents in Seattle, to community-centered analysis of artificial turf as a climate-resilience strategy. This new program expands the Spark Grant model by providing multi-dimensional support, so that cross-disciplinary and cross-sector teams can even more effectively turn co-created ideas into implementable solutions. The RAC will foster individual projects as it also builds teams' capacity for future collaborative research. Urban@UW will also draw on the experiences and perspectives of teams participating in the RAC to further understand and address barriers to collaboration for future cohorts.
"Urban@UW is particularly well-positioned to accelerate and scale up positive impact. Building on years of investment and collective learning across the university, the RAC models and develops, in measurable ways, capacity-building and barrier removal for cross-boundary collaborative research." – Renée Cheng, John and Rosalind Jacobi Family Endowed Dean of the College of Built Environments.
The initial funding for the Research to Action Collaboratory has been provided by the Bullitt Foundation, a longtime funder of critical collaborative research across the Emerald Corridor. As the Bullitt Foundation prepares to close its doors after over 30 years of catalytic grantmaking in the region, its intent in funding the RAC exemplifies their intention for outsized impact: to empower high-leverage ideas and partnerships, investing in cutting-edge capacity building that will drive regional sustainability efforts for years to come.
"Urban@UW serves to bridge the academic boundary and connect the significant capacity of the University of Washington with the needs of public, private and non-profit community partners. As a core program of Urban@UW, the RAC will facilitate the co-creation of multi-disciplinary applied research projects and action plans that are truly responsive to community needs and effectively address the complex challenges of our urban regions. Strengthening the UW's commitment to such community-engaged work could not be more timely or important." – Steve Whitney, Senior Program Officer with the Bullitt Foundation and Urban@UW External Advisory Board member.
The Research To Action Collaboratory will launch its first Request for Applications (RFA) in the coming weeks, with the first funded projects tackling regional ecosystem health kicking off in spring 2023.
"With RAC, our goal is to light the way in moving toward the kind of super-powered collaborations that we need to create robust solutions for our region and world." – Jen Davison, Director of Urban@UW and Project Director for Community Engagement, University Initiatives. 
For more information, or to make a contribution to this important effort, please contact urbanuw@uw.edu.