Published on February 24, 2017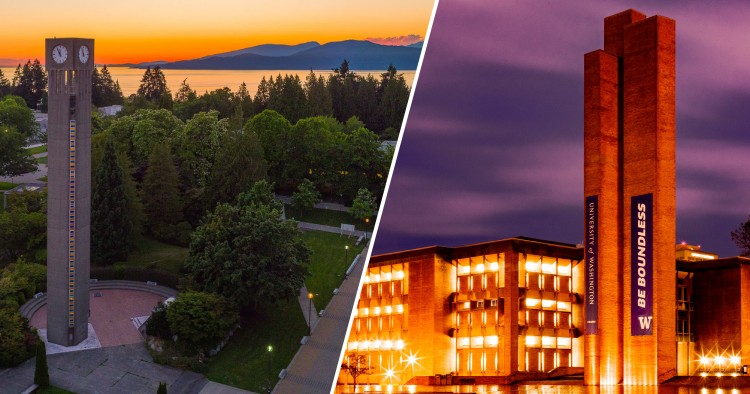 In an expansion of regional cooperation, the University of British Columbia and the University of Washington today announced the establishment of the Cascadia Urban Analytics Cooperative to use data to help cities and communities address challenges from traffic to homelessness. The largest industry-funded research partnership between UBC and the UW, the collaborative will bring faculty, students and community stakeholders together to solve problems, and is made possible thanks to a $1-million gift from Microsoft.
"Thanks to this generous gift from Microsoft, our two universities are poised to help transform the Cascadia region into a technological hub comparable to Silicon Valley and Boston," said Professor Santa J. Ono, President of the University of British Columbia. "This new partnership transcends borders and strives to unleash our collective brain power, to bring about economic growth that enriches the lives of Canadians and Americans as well as urban communities throughout the world."
"We have an unprecedented opportunity to use data to help our communities make decisions, and as a result improve people's lives and well-being. That commitment to the public good is at the core of the mission of our two universities, and we're grateful to Microsoft for making a community-minded contribution that will spark a range of collaborations," said UW President Ana Mari Cauce.
…
View the
complete story on UW News
or find out more from the
Cascadia Urban Analytics Cooperative Website
. Originally published on
UW News
by
Michelle Ma
.