Published on March 31, 2016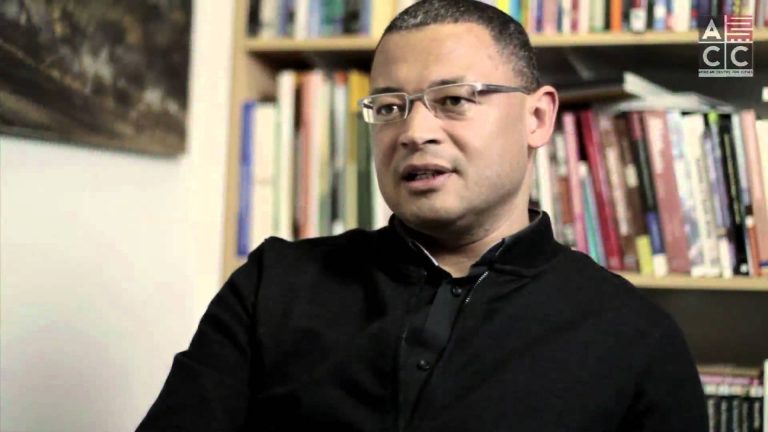 Join us April 12 at Kane Hall (Room 120) for Visiting Scholar Edgar Pieterse, Please Register for this Public Event
Towards a Speculative Politics for African Cities
The available frames to understand and reimagine contemporary urban politics in the African context come down two divergent pathways: 1) build the institutional infrastructure to enact the deliberative model of urban politics as imagined within the prescripts of the Habitat Agenda, or 2) enact and sustain militant refusal against the political, institutional and cultural colonization of neoliberalism until a more just and socialist dispensation can be ushered in. This is a deliberately crude stylization to establish a basis for a line inquiry able to take completely different vantage point to these pathways, whilst keeping them in view. In this talk, Professor Pieterse will situate the vexing dynamics that bear down on most Sub-Saharan African cities as a starting point for thinking about the political imaginations and horizons that we should be delineating to get anywhere near a productive framing of urban politics, planning and design of, and for, our confounding times.

About Edgar Pieterse Professor Edgar Pieterse holds the South African Research Chair in Urban Policy and is founding director of the African Centre for Cities (ACC) at the University of Cape Town. ACC is emerging as the preeminent interdisciplinary urban research centre on the African continent. He previously served as Special Advisor to the Premier of the Western Cape Provincial Government in South Africa and directed a number of urban policy think tanks before his brief time in government. He is consulting editor for Cityscapes—an international biannual magazine on urbanism in the global South. His most recent co-edited books are: African Cities Reader III: Land, Property & Value (Chimurenga, 2015), Africa's Urban Revolution (Zed, 2014) and Rogue Urbanism: Emergent African Cities (Jacana, 2013). Edgar is also on the Advisory Boards of: Indian Institute for Human Settlements, LSE Cities, the Gauteng City-region Observatory, Open Society Foundation of South Africa, among others. He has recently been appointed as co-lead author of the Urban Chapter for the International Panel on Social Progress. He serves as Chairperson of the Panel of Experts support the Integrated Development Framework of South Africa. More information at www.africancentreforcities.net. Sponsoring Departments:
UW Graduate School UW Alumni Association Cities Collaboratory Department of Landscape Architecture Department of Architecture Department of Urban Design & Planning Department of History Department of Geography School of Social Work UW Tacoma, Urban Studies African Studies Program
Edgar Pieterse is also a Walker-Ames Lecturer and a Cities Collaboratory Speaker.