Published on November 3, 2020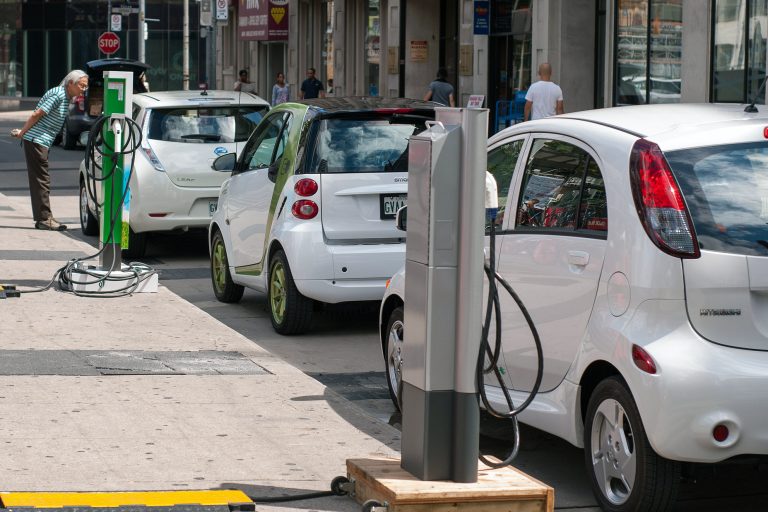 Electric vehicles are getting more popular. Now they're getting flashy too: new electric pickup trucks, new electric semis, new electric sports cars, a new electric G-Wagen.
But all that zippy sexiness only matters to a small slice of the US. Seventy percent of the vehicles sold in the country last year were used, according to data from Edmunds. So when Americans go electric, most will do it in a used vehicle.
There's more than thrift involved. "If we're serious about meeting climate change goals, we need to get rid of every internal combustion engine in the next 15 to 20 years," says Ryan Sclar, who researches electric mobility at the World Resources Institute. "We're not going to get there without utilizing the used market." It's critical, he says, that electric vehicles stay on the road as long as possible—no matter how many times the keys change hands.
Today, people interested in used EVs can generally find a good deal—in part, for the reason that makes some in the electric vehicle industry nervous. Thus far, electric vehicles have depreciated pretty quickly. (The exception is Tesla; its luxury cars tend to hold their value better.) If you don't think you'll be able to sell your car at a good price, you might not buy one to begin with. "The used car market is critical for the adoption of new cars," says Gil Tal, who directs the Plug-in Hybrid & Electric Vehicle Research Center at UC Davis.
Tal has done research on buyers of used electrics in California, which suggests that they're likelier to have lower incomes and rent their homes than the folks who are buying the cars new. Other research, led by University of Washington civil and environmental engineering professor Don MacKenzie, finds used EV buyers are likelier to be what they call "garage orphans"—people who park on the street or in a parking lot, making it harder to charge the car. That raises questions about the infrastructure needed to support them, such as public charging stations.
Continue reading at Wired.
Originally written by
Aarian Marshall
for
Wired
.