Published on January 9, 2020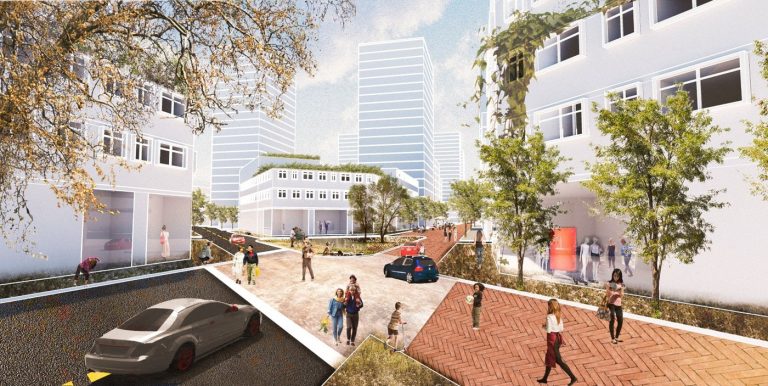 Architecture and planning students love to wrestle with big ideas. And while their end-of-the-quarter presentations sometimes include out-of-the-box ideas, they usually don't have the attention of public officials. But this time was different.
Students with the University of Washington Built Environments Studio, taught by Rick Mohler (Architecture) and David Blum (Urban Design and Planning) in the fall of 2019, had former Governor Gary Locke, State Representative Gael Tarleton, and Seattle Office of Community Development's Sam Assefa sitting in the front row, saying things like "this could happen if we start planning now" and "the public needs to see this."
The project these students are exploring — building a new neighborhood in Seattle from scratch — is unique in the city's modern history. The neighborhood is slated for 25 acres near the Magnolia Bridge. And so, people with influence over this project came to nod, clap, and encourage these students to keep dreaming.
Here are three big ideas from the recent student presentations that drew the interest of public officials:
Incorporate affordable housing into mixed-use industrial development
Plan for climate change within the natural landscape
Create a public development authority to oversee the project
Continue reading at KUOW.
Originally written by
Joshua McNichols
for
KUOW
.