Published on February 17, 2022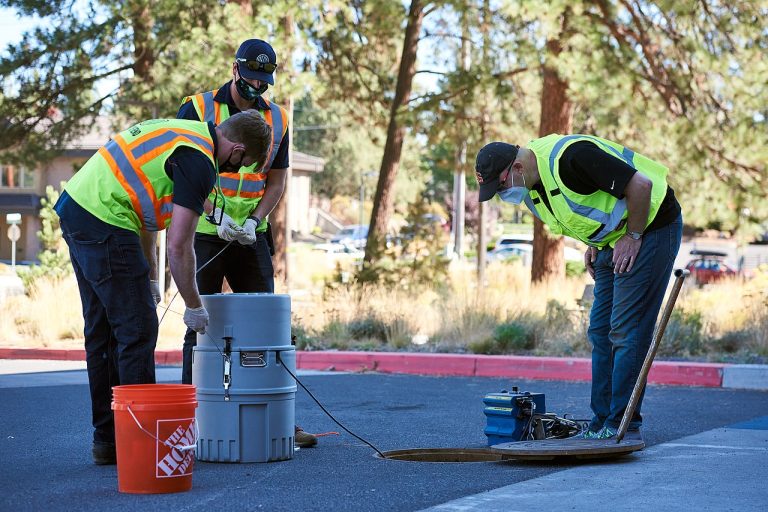 Sewage stinks, and it's often laden with disease. But it can also be of tremendous value to public health.
Cutting-edge biomedical research sometimes begins with prying a heavy steel lid off a sewer hole, to gain access to the data gushing below.
Studies of wastewater have helped scientists pinpoint where Covid-19 variants have popped up, even before people know they're infected.
In Washington state, sewage hasn't turned into the public-health tool experts hoped it would. But here's how researchers have been doing it near the University of Washington campus in Seattle.
After a technician lowers a long hose into the sewer beneath the Northeast 45th Street viaduct, small samples of frothy brown liquid are siphoned off and taken to a laboratory. There, the foul liquid will be concentrated and its chunks of genetic material copied until there's enough RNA to know whether people living in the sewershed — the area upstream of that sewer line — are infected with the coronavirus.
"Wastewater testing is a very powerful tool, because it is inherently inclusive, unbiased, and cost effective," said Tanisha Jain, a University of Washington urban planner and sewer expert.
Jain calls wastewater monitoring inclusive because it includes people who might not have access to health care or Covid tests.
Researchers in Washington have backed away from their early hopes that they could measure the pace of the pandemic with sewage. They say wastewater can reveal when a virus first shows up or when cases skyrocket or plummet, but not more subtle trends.
In March 2020, scientists around the world, including in Seattle, started spotting particles of the new coronavirus in sewage.
"We had a lot of folks get out of the gate very early," University of Washington Scott Meschke microbiologist said. "The methods that they were using were untested, but they were getting positive results."
Meschke said the field is still a "Wild West" of incompatible methods and techniques, hindering comparisons of results from different places.
Continue reading at KUOW. 
Originally written by John Ryan for KUOW.