Published on April 27, 2023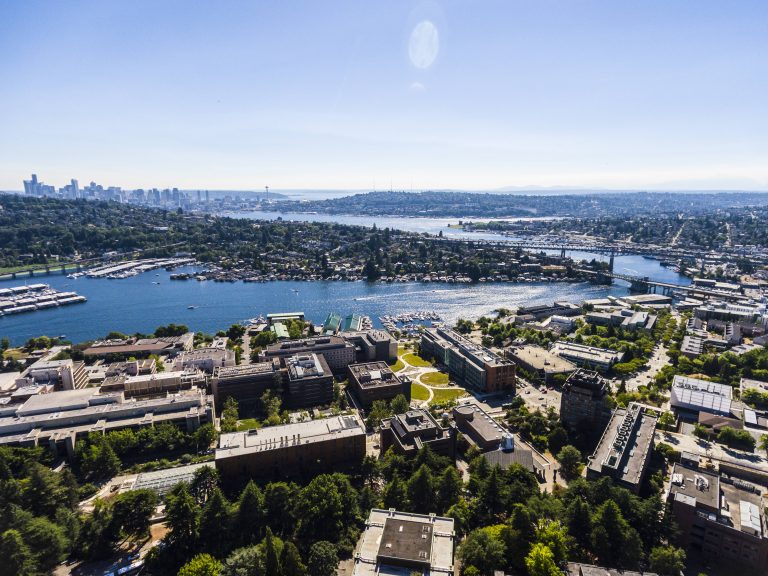 New York City Mayor Eric Adams and the Trust for Governors Island on April 24 announced that a consortium led by Stony Brook University will found and develop a world-leading climate solutions center on Governors Island in the city's harbor. The New York Climate Exchange will be a first-of-its kind international center for developing and deploying dynamic solutions to our global climate crisis. 
The University of Washington is among the core partners of the consortium, along with Georgia Institute of Technology, Pace University, the Pratt Institute, the Good Old Lower East Side community group, Boston Consulting Group and IBM. Other academic partners include Duke University, Rochester Institute of Technology and the University of Oxford. 
In addition to convening the world's leaders and climate experts, the exchange will host green job training and skills-building programs and partner with local institutions on addressing the social and practical challenges created by climate change. 
"The UW serves as a global hub for innovative research into climate change action and adaptation, and the resources and relationships provided by the Climate Exchange will help us grow our impact even further," said Maya Tolstoy, Maggie Walker Dean of the College of the Environment. "This is a truly exciting partnership, and it presents a fantastic opportunity for us to collaborate with a diverse group of peers across academia, business and community organizations." 
Continue reading at UW News.
Originally written by UW News staff.