Published on November 18, 2019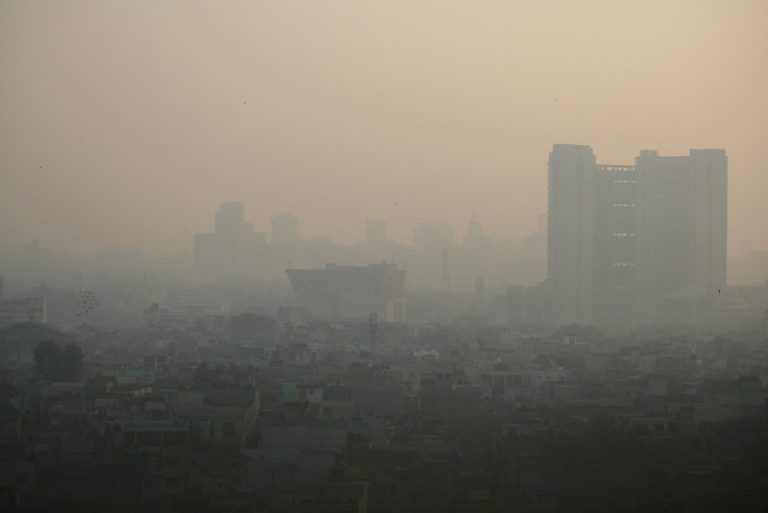 Another cloud of choking smoke and dust is set to descend upon the 20 million residents of Delhi this week, with forecasters warning that air pollution is likely to reach "severe" or "emergency" levels on Wednesday. The dangerous, dirty air is arising from a mix of weather conditions, urban emissions, and rural smoke converging over India's capital region.
Last week, some air quality index monitors maxed out with ratings of 999 and pollution reached 50 times the level deemed safe by the World Health Organization. For Delhiites, breathing the air was like smoking 50 cigarettes in a day. The US Embassy in New Delhi maintains its own air quality monitor and reported Wednesday that the air quality index reached 408, earning a rating of "hazardous."
Aseem Prakash, professor of political science and founding director of the Center for Environmental Politics at the University of Washington, explained that "the [severe] pollution has started really in 2010. The question is what happened in 2009?" He explained that the Punjab province west and upwind of Delhi is India's breadbasket, and improvements in farming techniques in recent years in this region helped deliver a food surplus to the country. However, to conserve water, the Punjab government delayed the rice harvest, leaving small-scale farmers with only one option to clear their fields before the next harvest began — burning crop stubble.
Of course, it's not just rural pollution that's choking Delhi. The urban sources of pollution — traffic, construction, cooking fires — have also increased as the region's population has boomed by more than 7 million people in the past decade, leading to unchecked sprawl.
Together, these factors combined to cause a sudden devastating decline in air quality in Delhi in recent years.
Continue reading on Vox.
Originally written by
Umair Irfan
for
Vox
.