Published on June 11, 2021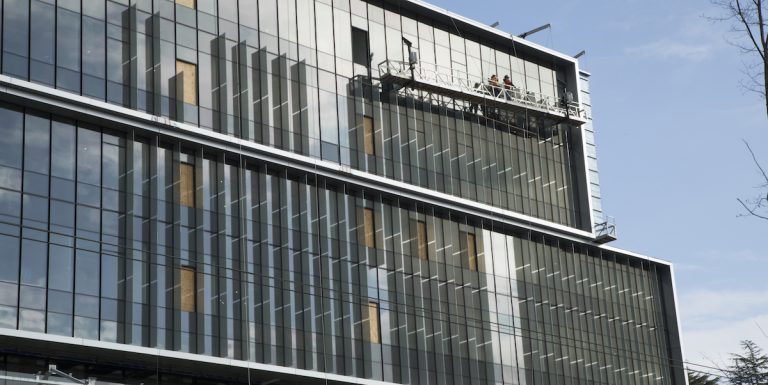 Each year on Earth Day, the American Institute of Architects (AIA) Committee on the Environment presents the COTE Top Ten Awards, the industry's best-known award program for sustainable design excellence. Now in its 25th year, this distinction is granted to projects across the nation — ranging from learning centers and university buildings to houses of worship, medical centers, and more.
This year ten innovative projects, including the University of Washington Life Sciences Building were recognized for their integration of design excellence with environmental performance. Among the projects recognized, the jury found that the Life Sciences Building set a new standard for student engagement that should be a model for future projects.
The Perkins&Will design team recognized the importance of a collaborative and interdisciplinary design process to reach the very high goals for building quality and sustainability.
The level of collaboration and inclusivity led the AIA to note, "Much more than a building, LSB provides the foundation for innovative and collaborative cutting-edge research on climate change. It acts as a hub for student discovery, transforming the way we teach and how the next generation of scientists learn with sustainability at the core." Not only is this true for the building itself, but for the process of its creation.
Student participation in the design process began with two eco-charrettes and continued throughout the design of the solar and water reuse innovations, culminating in student grant funding and participation in the installation. Eco-charettes are intensive co-working sessions wherein client representatives, architects, engineers, other consultants and stakeholders in the project gather to define the sustainable principles that guide the design and identify collaborative efforts between different disciplines.
In addition to student participation in these key events, the UW Solar student organization worked for several years through design, delivery, and construction to enhance the sustainability of this project. The partnering student-led organizations on this project, UW Solar and the UW Campus Sustainability Fund, were able to be involved from inception to completion, and utilize their expertise and research support in sustainable technologies for a design project on their very own campus.
UW Solar is a student-led organization housed within the Urban Infrastructure Lab, directed by Jan Whittington, associate professor of Urban Design and Planning, in the College of Built Environments and affiliated with the UW Clean Energy Institute. In the tradition established by design-build courses in Architecture and Landscape Architecture, the students of UW Solar have met as a club and in courses year-round since 2012 to design and build renewable energy and electrification projects for the University campus.
The design team partnered with students in multiple conference presentations, including WOHESC (Washington & Oregon Higher Education Sustainability Conference), spreading not only the sustainable strategies, but more importantly how students, building operators, and architects collaborated to evolve the design process.
Continue reading at the University of Washington College of Built Environments.
Originally written for the 
University of Washington College of Built Environments.