Published on May 20, 2022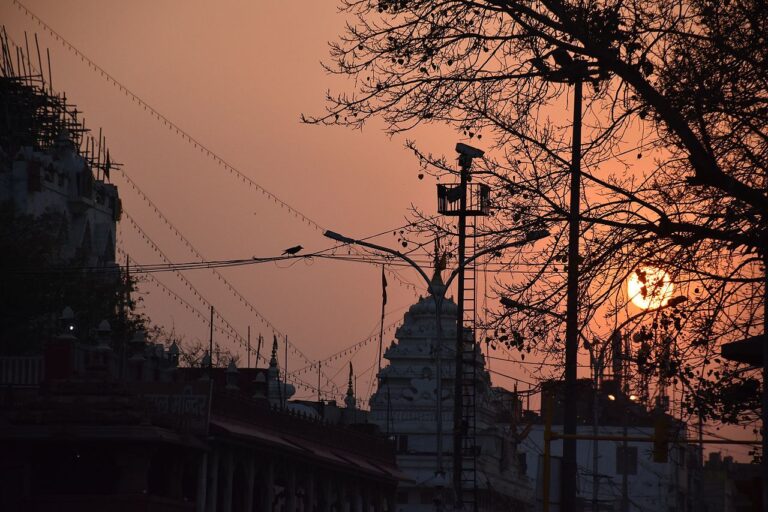 Nearly one in eight people on Earth are enduring a relentless, lethal heat wave that is stretching into its third week.
Triple-digit temperatures are continuing to bake swaths of India and Pakistan, a region home to 1.5 billion people. Extreme heat has also scorched Bangladesh and Sri Lanka in recent weeks. For India, this past April was the hottest in 122 years and followed the hottest March on record. For Pakistan, it was the hottest April in 61 years. Jacobabad, Pakistan, already one of the hottest cities in the world, saw temperatures rise above 120 degrees Fahrenheit. Nighttime temperatures are staying in the 90s, granting little relief for the overheated. And more heat is in store for the coming days.
The sweltering weather has reportedly killed at least 25 people in India and 65 people in Pakistan, though the true number of casualties is likely much higher. Even birds are getting heat stroke.
The heat wave has had critical knock-on effects. Surging electricity demand and stress on the power grid triggered power outages for two-thirds of Indian households. Outages in Pakistan have lasted up to 12 hours, cutting off power when people need cooling the most. Without electricity, many households have lost access to water. The hot weather has also increased dust and ozone levels, leading to spikes in air pollution in major cities across the region. The heat melted mountain glaciers faster than normal, triggering flash floods in Pakistan. At the same time, ongoing political disruptions and the economic fallout from the Covid-19 pandemic are further hampering the response to the heat wave.
There are ways to protect people in South Asia from heat waves, but it will require leaders in Bangladesh, Sri Lanka, India, and Pakistan to take the problem far more seriously than they have so far. India has committed to zeroing out its contributions to climate change by 2070, a deadline that's decades after much of the rest of the world. Pakistan has refused to commit to a net-zero target at all.
The populations of India and Pakistan are especially vulnerable to extreme heat. About 60 percent of India's workforce and about 40 percent of workers in Pakistan are in agriculture, where the bulk of labor is outdoors. Both countries are currently in their wheat harvest seasons, so millions of people are facing the difficult choice of working during dangerous weather or forgoing their livelihoods.
But urban areas suffer from extreme heat, too. Teeming metropolises like Mumbai (20 million residents), Delhi (19 million), Karachi (15 million), and Lahore (11 million) heat up faster than their surrounding areas as asphalt, concrete, glass, and steel absorb sunlight.
"The more concretized, high-rise buildings that you have in cities also disrupt open air circulation, the lack of green spaces, and lack of places where people can sit and relax in shade … [they] have their own set of impacts," Bhadwal said. "That further intensifies the heat conditions in a particular location."
The worst impacts of extreme heat fall on the most impoverished, in both urban and rural areas, who don't have access to cooling, shelter, or adequate water. But even people who have fans or air conditioning have to manage their use with power outages and rising energy prices. Many households are only able to cool one or two rooms.
"Solutions are there, but climate change is not on anyone's agenda," said Aseem Prakash, founding director of the Center for Environmental Politics at the University of Washington. "I don't think any political party is talking about climate change."
Better urban planning, planting trees, green spaces, improved water infrastructure, pollution controls, and more robust weather forecasting could all help ensure that fewer people suffer as temperatures rise. Switching to cleaner energy sources would also help mitigate the problem over the long term. But leaders in South Asia are more focused on recovering from the Covid-19 pandemic, and some are facing political turmoil. Pakistan ousted its prime minister last month, and Sri Lanka's prime minister resigned this week.
So at a national level, it's difficult to get attention on the impacts of climate change and muster the resources needed to prevent it from getting worse. "I don't think people are going to wake up, because political leaders are framing the issue to score political points," Prakash said. Much of the action, then, has to happen at local levels, among mayors, governors, and local elected officials who can break down a global problem into its local stakes. "Political entrepreneurship is needed," Prakash added.
Continue reading at Vox. 
Originally written by Umair Irfan for Vox.