Published on October 27, 2020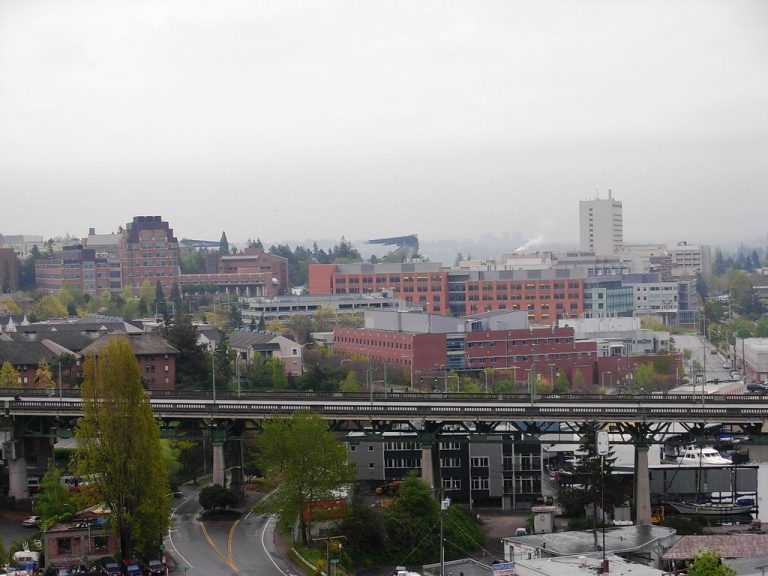 Urban@UW is a proud partner in The Doorway Project, a cross-campus and community-engaged project under the Homelessness Research Initiative. Below we share their quarterly update:
Last month, The Doorway Project, in collaboration with University District Youth Center, hosted a community dialogue (Real Talk Thursday) on the topic of 'voter apathy.' That conversation feels even more relevant today as I stare at the open ballot on my desk. In that conversation, we heard from clients at YouthCare's Orion Center as they pushed us to reconceptualize what we were calling 'apathy', as raised consciousness and creative thinking about civic participation.
Their words reminded me of Modibo M. Kadalie, six-decade movement organizer, who said that moonlight does not come from the moon, but the sunlight reflected.  When they go into the streets, they are demonstrating a need. They are telling the government with their voices and their hands what they demand and what they will no longer settle for. It is a critical part of voting, it is civic engagement, it is the sun that our future policies will reflect.
The reality is, this disillusionment has been brewing far before 2016. It's rooted in the very makeup of our settler colonial state, one founded in colonization, slavery, and what feels like a national commitment to sustaining deep racial divides. Our current electoral choices are not the root of the problem, they are the product of it. As someone steeped in the ideology of harm reduction, I can hold that voting in this election is essential to staunch the bleeding but, as our young adults have explained, it will never be enough without the national healing our history demands.
The Doorway Project is a collection of community partners and young adults experiencing homelessness devoted to that healing in the University District. We hope you join us in this journey. Whether that means subscribing to our newsletter, following us on social media, or participating in our upcoming programming – we hope to find community, consciousness, and healing transformation together.
Originally written by
Courtney Jackson
for
The Doorway Project
.