Published on March 23, 2017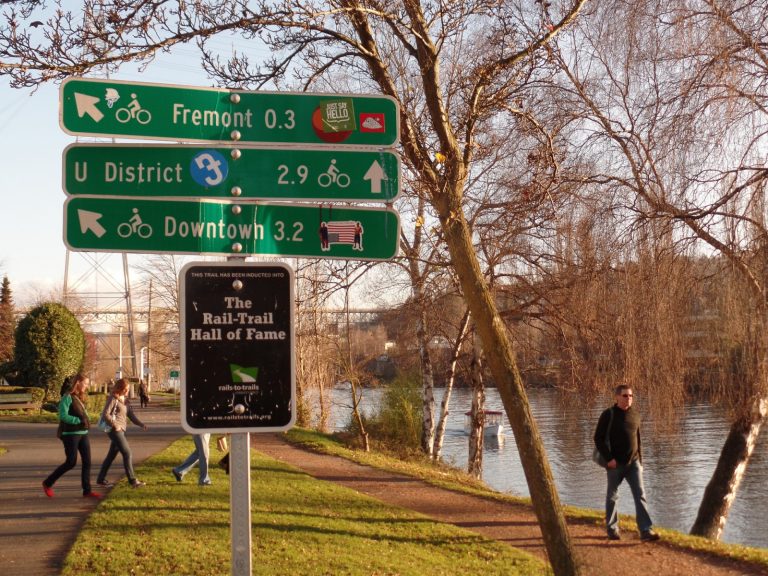 On Sunday, Sept. 12, 1971, hundreds of people began marching toward Matthews Beach Park along the shores of Lake Washington north of Sand Point. Families, couples, adults and senior citizens converged on the park in two streams – one from the south, one from the north. They marched there that sunny late-summer afternoon along old railroad tracks, on a route that dated to the 1880s. The "hike-in" and rally was organized by UW professor emeritus Merrill Hille to draw attention and create support for turning the old railroad tracks to a bike and pedestrian trail. Elected officials and civic leaders spoke to an estimated crowd of 2,000 people, and the event was a turning point in the history of what became the Burke-Gilman Trail.
Read more about Seattle's beloved trail at MyNorthwest.
This story was originally published in MyNorthwest by Feliks Banel.