Published on August 14, 2019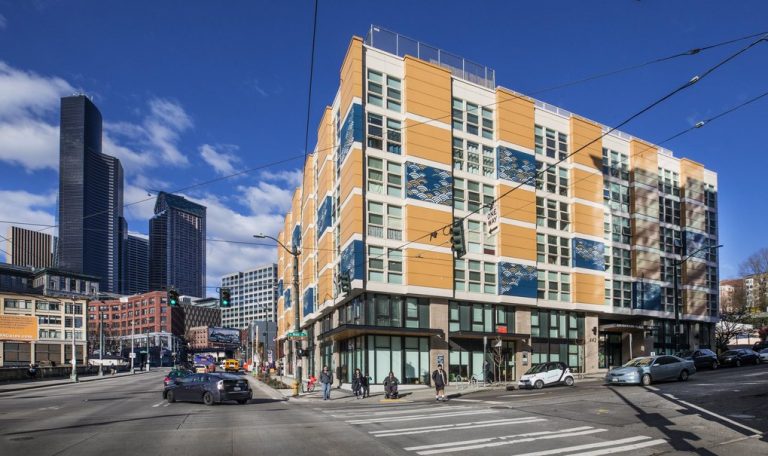 Microsoft pledged $500 million for affordable housing in January. Five months later, Google said it would invest $1 billion to help the Bay Area housing crisis. Amazon and Salesforce also announced contributions of their own this year.
Major tech companies are stepping up to help mitigate affordable housing shortages, caused in part by the influx of high-income labor they have imported to the Seattle and San Francisco regions.
But can that cash truly make a dent when hundreds of thousands of units are needed?
Some experts say that while this is a welcome response, it won't do nearly as much as some hope to generate sufficient housing.
"If there's just someone who steps up and says, 'Hey, I'm a really rich person, I want to give $500 million to affordable housing,' everyone will think it's great — until you actually do the math" said Gregg Colburn, an assistant professor of real estate at the University of Washington's College of Built Environments.
The math shows that if each unit costs between $250,000 and $350,000, that seemingly huge investment would yield less than 2,000 housing units. Microsoft does plan to commit $475 million in loans that, once repaid, would be lent out again to support additional projects.
But these corporations simply don't have the scale necessary to close the wide gap between affordable housing needed and that which is currently available, Colburn said. The gap is just under 185,000 units in Seattle alone, according to data Microsoft compiled from Zillow, the Census, and the Bureau of Labor Statistics. Across the entire Puget Sound region, that gap is some 305,000 units.
Continue reading at GeekWire.
Originally written by
Jake Goldstein-Street
for
GeekWire
.