Published on March 16, 2016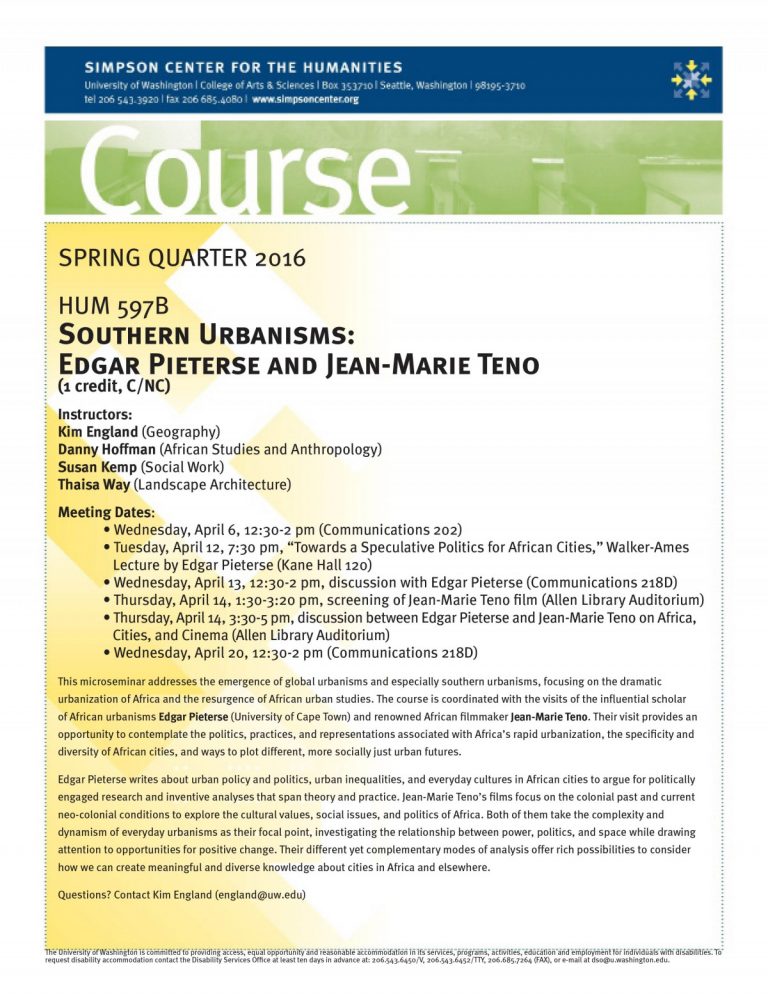 This microseminar addresses the emergence of global urbanisms and especially southern urbanisms, focusing on the dramatic urbanization of Africa and the resurgence of African urban studies. The course is coordinated with the visits of the influential scholar of African urbanisms Edgar Pieterse (University of Cape Town) and renowned African filmmaker Jean-Marie Teno. Their visit provides an opportunity to contemplate the politics, practices, and representations associated with Africa's rapid urbanization, the specificity and diversity of African cities, and ways to plot different, more socially just urban futures.
Edgar Pieterse writes about urban policy and politics, urban inequalities, and everyday cultures in African cities to argue for politically engaged research and inventive analyses that span theory and practice. Jean-Marie Teno's films focus on the colonial past and current neo-colonial conditions to explore the cultural values, social issues, and politics of Africa. Both of them take the complexity and dynamism of everyday urbanisms as their focal point, investigating the relationship between power, politics, and space while drawing attention to opportunities for positive change. Their different yet complementary modes of analysis offer rich possibilities to consider how we can create meaningful and diverse knowledge about cities in Africa and elsewhere.