Published on January 4, 2022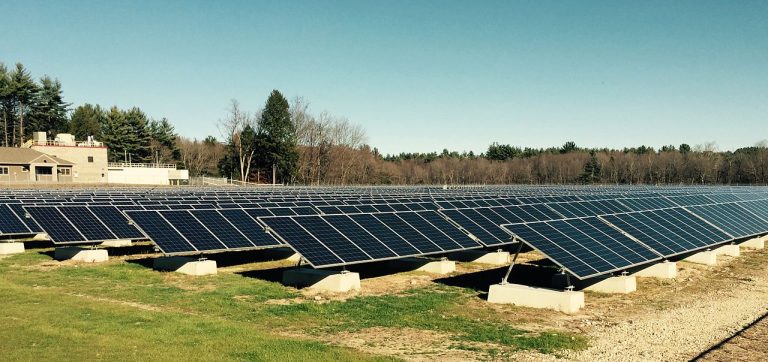 More companies and families are looking to solar power for electricity. But, like with many industries, supply chain issues are prominent.
The U.S. Solar Market Insight report released this month by the Solar Energy Industries Association and Wood MacKenzie claims policy uncertainty and supply chain issues are driving solar price increases. This resulted in a 25 percent decrease in the solar industry forecast for 2022.
"U.S. is arguably one of the largest consumers and customers in the world for this renewable energy materials and products," Fengqi You, a professor of energy systems engineering at Cornell University, said. "I do see the supply chain congestion and delay issue as a temporary issue. It will be resolved, eventually, it will not be something that lasts forever, for years."
"I think everybody's dealing with an inflationary period here where prices are going to rise a little bit. They've risen for us. We just raised prices, for example, last month," Biggart said.
Infrastructure economist Jan Whittington said the cost increase could impact demand.
"The layering of these problems, this is unprecedented, entirely unprecedented. Like all of the other industries experiencing this incredible difference in cost and timing for supply chains but also the unexpected effects of the lockdown on various industries," Whittington, a professor at the University of Washington Department of Urban Design and Planning, said.
However, Biggart said that forecast is general.
"You lump in residential, commercial, industrial plus utility-scale stuff and you look at just the general macro trends. It looks kind of wonky, because there can be things going on there that are opposing one another," he said.
He expects to see growth, especially on the residential side, moving into 2022.
A major part of the industry's future hinged on action in Washington. Early drafts of President Biden's Build Back Better Act included generous benefits for solar adoption.
Continue reading at The Denver Channel. 
Originally written by Chloe Nordquist for The Denver Channel.