Published on July 23, 2020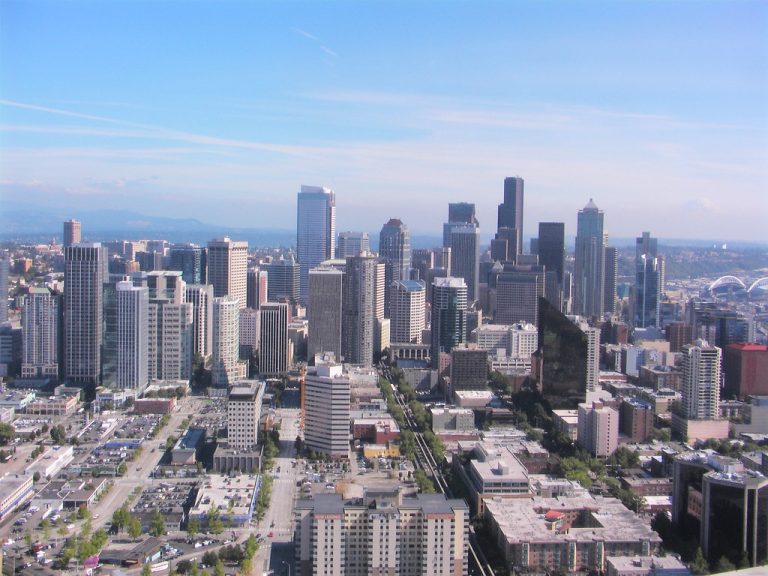 In his 2017 State of the City address, then-mayor Ed Murray declared that "Seattle will shine a light and offer a different vision." He promised a city where all four-year-olds attended preschool, where all high school graduates had access to free community college, and where strict labor standards guaranteed the lowliest worker a reasonable standard of living. Above all, Seattle would be committed to improving the lives of its people and to pursuing social justice.
Less than four years later, the dream of Seattle as a Scandinavian-style enclave, the steward of a robust safety net, remains unrealized. Like much of the country in the wake of the Covid-19 shutdowns, the Puget Sound region suffers double-digit unemployment. Seattle's vaunted minimum wage is meaningless to those who can't find work or who struggle for more than part-time hours. The city faces a significant budget shortfall, crumbling infrastructure, and bitter infighting among its nominally progressive elected officials. This can't be the vision that city leaders, including Murray, had in mind for Seattle. What went wrong?
Lots. Social benefits for the poor aren't worth much if the poor can't afford housing in the city that offers them. A family looking to find a place to live in Seattle must navigate a market where the median two-bedroom apartment lists for more than $2,600 per month. Lower-income families have been priced out into the suburbs. Drive south from Seattle into neighboring Tukwila, and you'll see the child-poverty rate nearly triple, from 10 percent to almost 30 percent.
Seattle's more socialist-oriented leaders might describe the city's housing-affordability crisis as reflecting the failure of capitalism, but the problem has more to do with government overregulation. Three quarters of residentially zoned land in the city is restricted to single-family development. Seattle's leafy pseudo-suburban neighborhoods, dotted with yard signs signaling support for disadvantaged and marginalized groups, thus make it extremely hard for members of those groups to move in. No political will exists to change these zoning rules on a citywide basis.
Continue reading at City Journal.
Originally written by
Jacob Vigdor
, professor of
Public Policy & Governance
at the University of Washington, for
City Journal
.