Published on June 24, 2019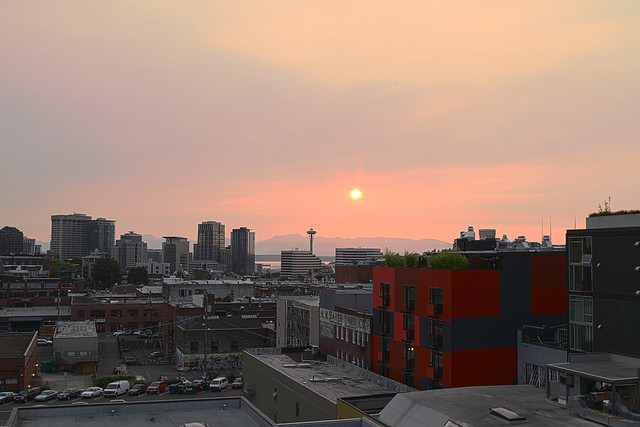 It wasn't a picture postcard August last year in Seattle.
Seattle icons, the Space Needle, ferries crossing the water, the Great Wheel spinning colorfully on the waterfront were barely visible because of smoke from Canadian wildfires.
The Emerald City saw 24 days of moderately unhealthy levels of particulates in the air during the summer because of the fires. Eight of those were so bad, health officials recommended people stay indoors. Aug. 21 went down as the worst air quality day in Seattle's history.
On Smoke Readiness Day, the Mayor of Seattle, Seattle's Fire Chief, the Chief Medical Officer for Seattle/King County Department of Health and the Director of the Puget Sound Air Quality Agency gathered at the Rainier Beach Community Center to lay the foundation of preparations being made for another summer of bad air.
"We know it to be the new normal," says Seattle's Mayor Jenny Durkan. "Is it going to happen this summer — don't know. Is it going to happen next summer — don't know. Is it going to happen sometime in the next couple of years — absolutely," says Dan Jaffe, Professor of Environmental Chemistry at the University of Washington Bothell.
Read more at KOMO News.
This story was written by KOMO News' Mark Markovitch.