Published on December 24, 2020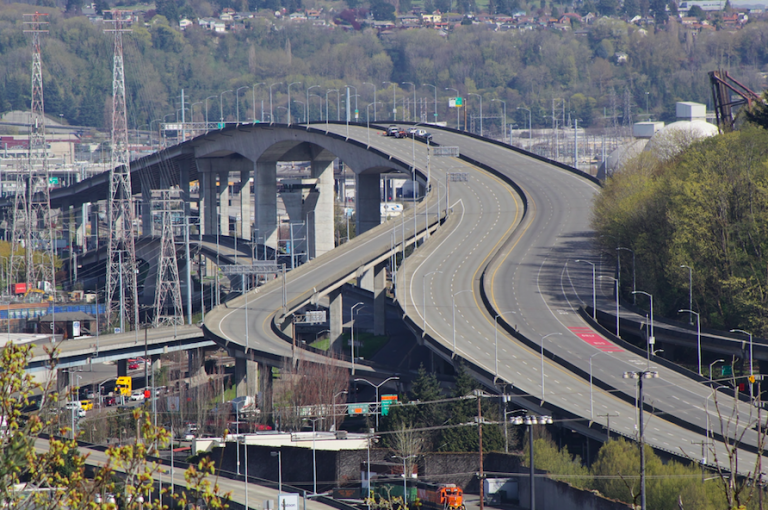 After promising Seattle voters that the city would reinforce 16 bridges to better withstand earthquakes, the Seattle Department of Transportation now says that work would cost hundreds of millions of dollars more than once expected.
Instead of 16 bridges, the city plans to complete seismic retrofits on 11, leaving notable and costly locations like the Ballard and Fremont bridges off the list.
Costs for some bridges increased by several million dollars, like a span along 15th Avenue in Ballard now set to cost about $5 million instead of $1 million. Other estimates rose by far more: Improvements to a First Avenue South bridge over a rail yard went from an expected $4 million to $254 million. That cost for a single bridge is more than triple the amount SDOT had planned to spend for retrofitting all 16 bridges.
All told, the estimate for retrofitting the 16 bridges soared from $67 million to $731 million.
City transportation officials say deeper study of the bridges revealed expensive work related to the foundations that run underground and are surrounded by soil that can be at risk of liquefying during an earthquake.
Work on underground bridge foundations is a common cost driver, said University of Washington civil engineering professor Marc Eberhard. When costs for seismic retrofits rise high enough, governments may consider wholesale replacement of the bridges instead.
"If you start trying to fix the foundations, your prices go up exponentially," said Eberhard, who has advised governments on seismic safety but is not currently under contract with the city.
Continue reading at The Seattle Times.
Originally written by
Heidi Groover
for
The Seattle Times
.