Published on July 16, 2020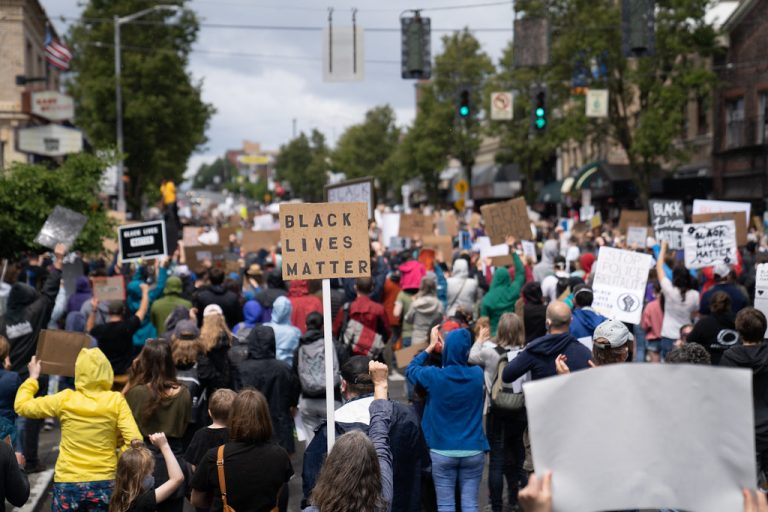 On July 8, Seattle and King County groups proposed several ways to allocate money from defunding the Seattle Police Department, all of which involve reinvesting in community-based programs.
The plan comes as thousands of people have been protesting for weeks, marching in the streets in Seattle and across the country fighting against police brutality and systemic racism.
The proposal — presented to the Seattle City Council by Decriminalize Seattle and King County Equity Now Coalitions —  detailed where cuts to SPD could come from.
Angélica Cházaro, University of Washington Law professor and Decriminalize Seattle organizer, said during the meeting this is just the first phase of what will be a long-term project to divest from policing and invest in community health and safety.
"All of us at Decrim and King County Equity Now are very aware that the only reason we have this opening to speak to you all is because of the uprising that's been happening on the streets in defense of Black lives," Cházaro said at the beginning of the presentation. "This opening was created by social movement pressure and has to be accountable to the demands made by that movement."
The time for reforms, she said, has passed.
"We need to move away from an armed response to social problems," she said. "This is a moment to begin divesting from an institution that has never defended Black lives in Seattle and that has resisted a century or more of reform efforts."
The proposal then went into four key areas where the funds from SPD should be reinvested.
These included: replacing the current 9-1-1 operations with a civilian controlled system, scaling up community-led solutions, investing in housing for all and funding a community-led process to create a roadmap to life without policing.
Continue reading at SeattlePI.
Originally written by
Becca Savransky
for
SeattlePI
.