Published on September 23, 2021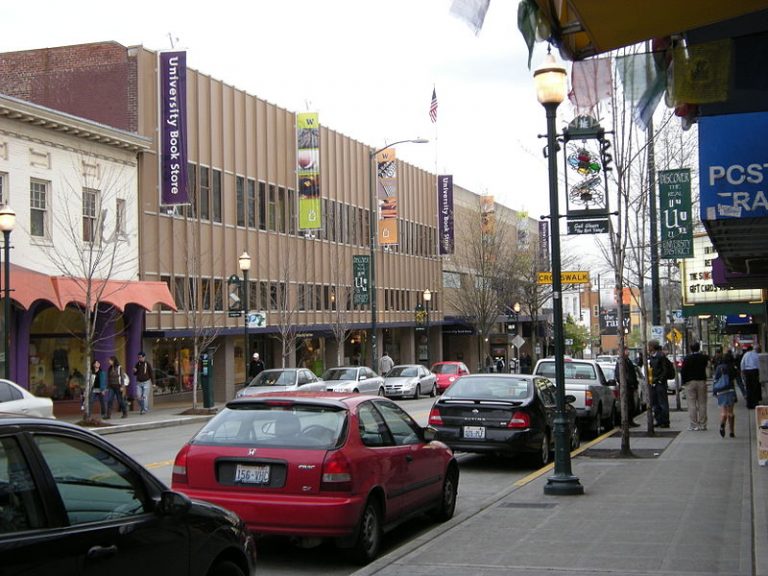 The last 18 months have been hard for Mark Pinkaow and his wife Picha, owners of the University District restaurant Mark Thai Food Box. When COVID-19 largely shut down Seattle in March 2020, they changed the eatery's format to takeout-only and barely scraped by. They opened, then closed again repeatedly over the next year due to the pandemic, property damage and construction outside their front door.
But now Pinkaow is optimistic — an emotion that's been difficult to maintain these past 18 months. Mark Thai Food Box is kitty-corner from the U District link light rail station, opening Oct. 2.
"Light rail is going to bring a lot more traffic," Pinkaow said. "People are going to come in and need something quick. They won't have the time to sit down. Picha had the idea, 'Maybe we should just keep it this way and have simple things for people to grab.'" They're shifting their focus to their line of pre-packaged Thai meals, which customers can take home and heat up in the microwave.
Hardship, change and resilience — that's been the experience of the U District community during the pandemic, just as it's been the experience of us all. As students, faculty and staff return to campus in September, they will find that the University of Washington's front door looks different — and it is on the precipice of even bigger changes to come.
Without the regular pedestrian traffic and hustle and bustle of students and office workers, the neighborhood has experienced an uptick in crime and graffiti, like the rest of Seattle. Shops and restaurants have been hurting without their regular customer base, and a number have closed — from older businesses like Orange King, which served students for 45 years, to newer ones like Floating Bridge Brewing, which occupied a spot near Interstate 5 for five years.
Still, many have survived and some have even had more success this summer compared to other summers, with the outdoor seating options now available. Northeast 43rd Street, between 15th Avenue Northeast and the light rail station at Brooklyn Avenue Northeast, is now reserved for buses and bikes. The U District Partnership, a nonprofit that represents business, residential and community interests, installed tables along Northeast 43rd Street to create an outdoor dining plaza and worked with over 30 neighborhood restaurants to facilitate outdoor dining. A temporary outdoor dining installation also sits between Northeast 42nd and 43rd Streets on University Way Northeast, known as "the Ave," thanks to the work of a volunteer group called the U District Advocates.
"Our small businesses are such an integral part of the community in a way we didn't realize until the pandemic hit," said Maureen Ewing, the executive director of University Heights Center, a U District community center. "We started seeing major public health issues with the neighborhood when they shut down."
The pandemic revealed how much support small businesses give the unhoused community, through food, sanitation and more, Ewing said. Across the country, unhoused youth tend to live near colleges. The neighborhood has a network of nonprofits serving the unhoused community — including University Heights Center, which hosts a hygiene station, a safe lot for people living in cars and more.
In all, a number of players, from the UW to small businesses to nonprofits, make up the ecosystem of the U District. It is a diverse neighborhood, with people from around the world and all walks of life. Many wonder how all the change will disrupt its character and delicate balance.
"I think we need to be really specific about what makes the U District so special, and how we can protect, support and lift up our community," said Don Blakeney, executive director of the U District Partnership. "It's going to be on us, as the U District community, to figure out what's important as we continue to navigate economic recovery and major public and private investment in the years ahead."
Continue reading at UW News.
Originally written by 
Misty Shock Rule
 for
UW News.