Published on April 17, 2016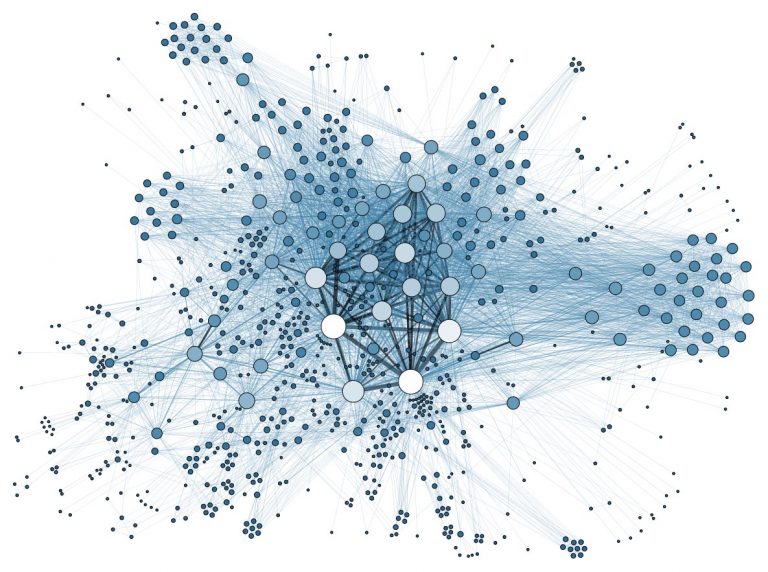 On Wednesday, May 4th, an interdisciplinary panel will explore the intersections of data and cities. Rethinking Data Science for the Social Sciences: Urban Sociology will look at how the availability of new forms of data has transformed the way researchers may approach their work across disciplines. This panel will bring together experts from data science and the social sciences who are utilizing new and exciting forms of data to discuss the opportunities and challenges of using these data to study fundamental question in urban sociology.
Speakers include: Megan Comfort (Senior Research Sociologist, RTI International), Karen Seto (School of Forestry and Environmental Studies, Yale), and Sarah Brayne (Department of Sociology, University of Texas at Austin).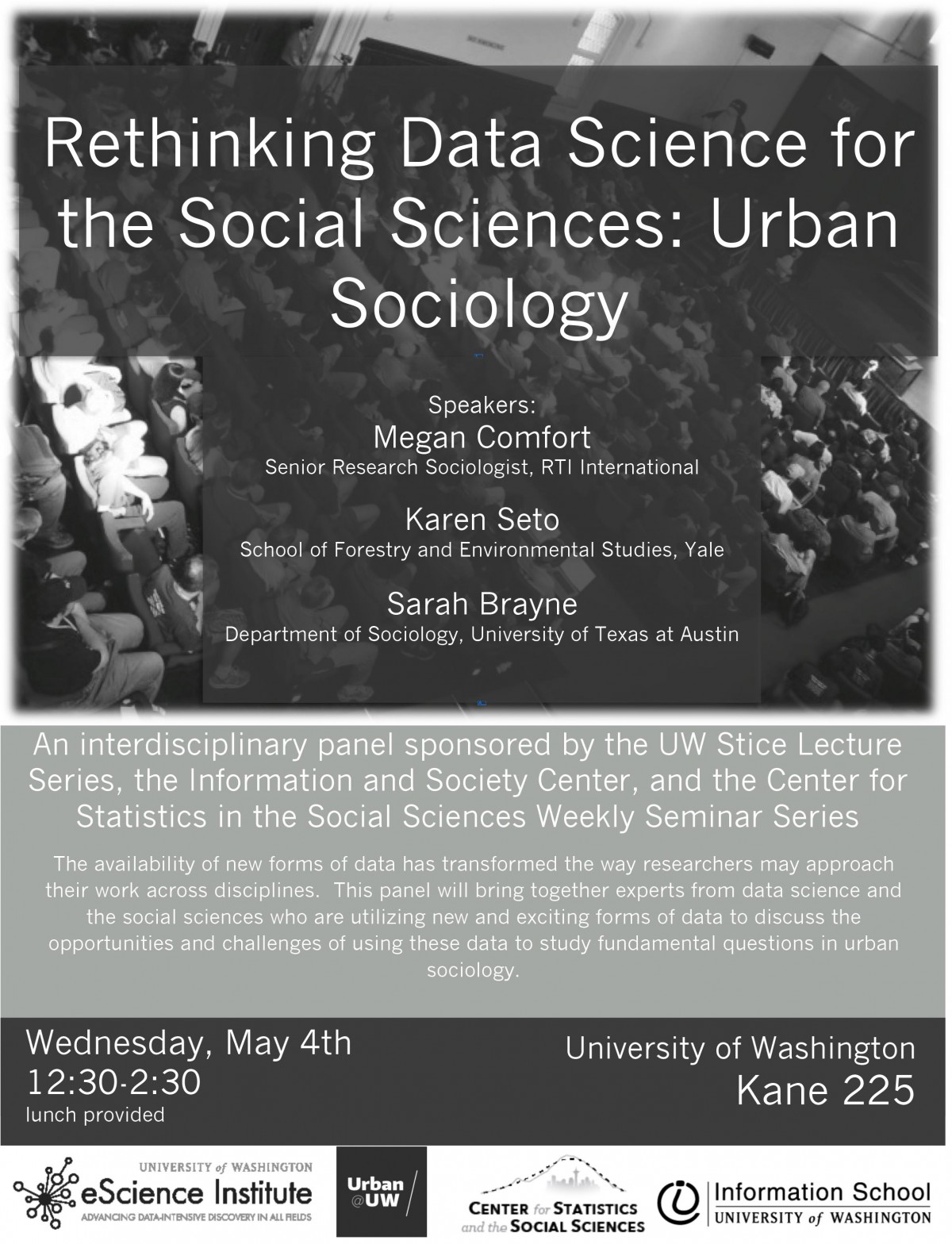 Event Sponsors: UW Stice Family Lecture Series, eScience Insitute, Urban@UW, Center for Statistics and the Social Sciences, Information School.