Published on March 9, 2016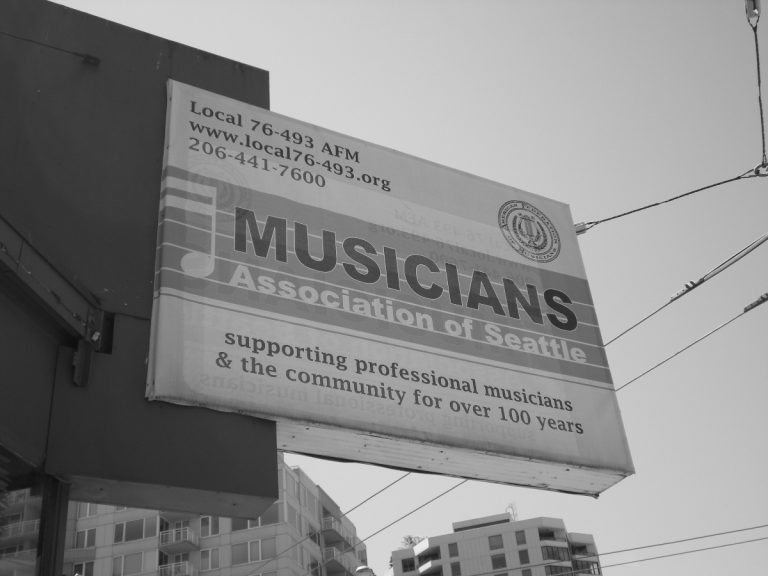 A new study commissioned by Seattle musicians' union and authored by Geography PhD student Megan Brown found that 16,607 people are directly employed in the city's music industry, creating $1.8 billion annually in direct economic impact. Including jobs dependent on music, the industry creates $4.3 billion in economic output, supporting 30,660 jobs.
Yet despite a 50% increase in music-related jobs since the industry was last analyzed seven years ago, music payroll has risen only 12%, with payroll per employee actually decreasing by 25%. A survey of 124 working musicians found that while most earn the majority of their income through music, that music-related income averages only about $15,000 per year.
Part of the reason for this, the study found, is that freelance musicians often work without written agreements, and suffer from a variety of problems getting paid adequately for their work.
The study is entitled "Seattle's Working Musicians: the economic impact of the music industry, working conditions of club musicians and how Seattle can support independent musicians." The report was released Jan. 26 in a public meeting with the Seattle City Council's Committee on Civil Rights, Utilities, Economic Development and Arts. It was authored by Megan Brown, a labor geographer and UAW Local 4121 member currently completing her PhD in geography at the University of Washington. Read the complete story on The Stand.
On January 29 Brown spoke with The Stranger newspaper's podcast Blabbermouth about the findings of her report.
Brown has funding from the Harry Bridges Center for Labor Studies as well as an NSF Doctoral Dissertation Research Improvement grant to study spatial strategies associated minimum wage policies in US cities. She is also involved in the Labor Studies Center's Seattle Minimum Wage History Project, including building an interactive online digital archive.