Published on February 28, 2018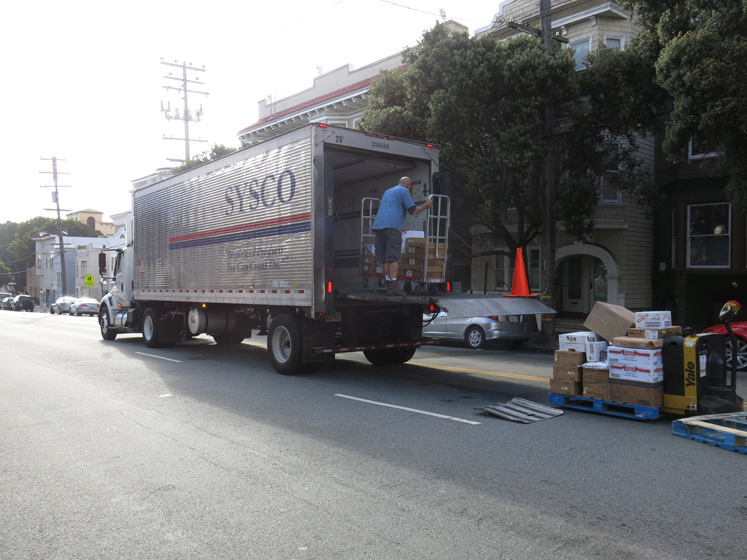 In Amazon's hometown, people turn to their computers to order everything from groceries to last-minute birthday presents to the odd toothbrush or medication forgotten from the store. If online shopping continues to grow at its current rate, there may be twice as many trucks delivering packages in Seattle's city center within five years, a new report projects — and double the number of trucks looking for a parking space.
In the report, the Seattle Department of Transportation (SDOT) and the University of Washington's Urban Freight Lab at the Supply Chain Transportation and Logistics Center (SCTL) have analyzed solutions for alleviating urban congestion by making truck parking spaces more productive and reducing the growth of truck traffic.
"Seattle is the perfect laboratory to find better ways of managing commercial truck parking and delivering packages in urban settings," said Anne Goodchild, SCTL director and UW professor of civil and environmental engineering. "By testing data-driven solutions on our streets and in our buildings, we hope to reduce traffic in congested areas of the city as well as missed deliveries that frustrate consumers and retailers alike."
Continue reading at UW News
​Originally posted on
UW News
by
Jennifer Langston