Published on April 6, 2016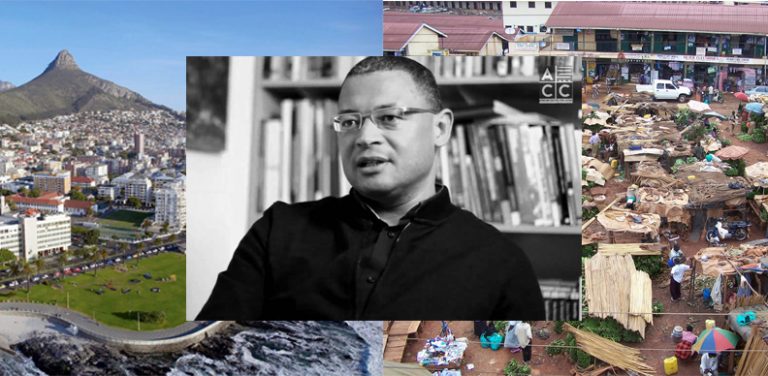 In anticipation of Edgar Pieterse's visit we thought you might enjoy a video lecture and in-depth examination to get a feel for Pieterse's research and thinking.
How can we transcend slum urbanism in Africa? – Edgar Pieterse, University of Cape Town – This short video delivered by Edgar Pieterse and UN-Habitat offers a very accessible overview of African urbanism and places these ideas in the context of urban theory and history. http://unhabitat.org/how-can-we-transcend-slum-urbanism-in-africa-edgar-pieterse-university-of-cape-town/
High Wire Acts: Knowledge Imperatives of Southern Urbanisms – The Johannesburg Workshop in Theory and Criticism offers us a more involved and critical look at the conditions and challenges of urbanism in Africa. This piece deftly explores theory and the challenges presented by emerging cities in the global South. http://jwtc.org.za/salon_volume_5/edgar_pieterse.htm
About Edgar Pieterse Professor Pieterse holds the South African Research Chair in Urban Policy and is founding director of the African Centre for Cities (ACC) at the University of Cape Town. ACC is emerging as the preeminent interdisciplinary urban research centre on the African continent. He previously served as Special Advisor to the Premier of the Western Cape Provincial Government in South Africa and directed a number of urban policy think tanks before his brief time in government. He is consulting editor for Cityscapes—an international biannual magazine on urbanism in the global South. His most recent co-edited books are: African Cities Reader III: Land, Property & Value (Chimurenga, 2015), Africa's Urban Revolution (Zed, 2014) and Rogue Urbanism: Emergent African Cities (Jacana, 2013). Edgar is also on the Advisory Boards of: Indian Institute for Human Settlements, LSE Cities, the Gauteng City-region Observatory, Open Society Foundation of South Africa, among others. He has recently been appointed as co-lead author of the Urban Chapter for the International Panel on Social Progress. He serves as Chairperson of the Panel of Experts support the Integrated Development Framework of South Africa. More information at www.africancentreforcities.net.