Published on May 26, 2021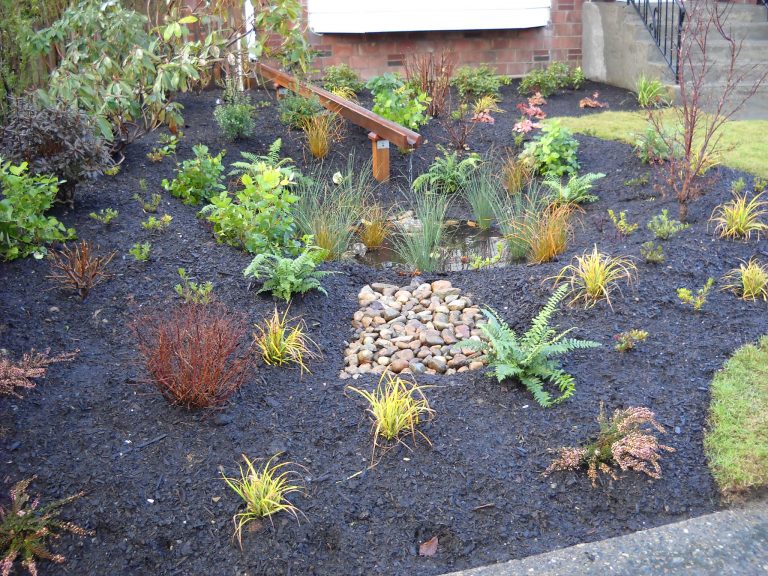 Seattle's frequent rainfall is responsible for much of the region's natural beauty, from old-growth forests to the creeks and rivers that flow into Puget Sound and the Salish Sea. But rain can also be catastrophic to area ecosystems. When precipitation falls on roofs, roads, and other hard surfaces, it sweeps pollutants like heavy metals directly into local waterways, disrupting marine environments and devastating wildlife.
Consider salmon, long a mainstay of the region's ecology and culture: Last year, researchers in the state determined that stormwater runoff, which flushes tire particles from roadways into urban streams, kills more than half of all returning Coho salmon before they can spawn.
One of the best ways of curbing the problem is so simple that just about anyone with a yard can do it. By installing landscaping meant to capture and filter rainwater, commonly known as a "rain garden," outdoor spaces can be transformed into tiny water treatment facilities.
Need even more of an incentive? Rain gardens can also help prevent basement flooding during heavy rains and save homeowners money on outdoor water costs.
Two programs in Seattle and King County are making rain gardens more affordable than ever. Aimed at encouraging more homeowners and businesses to convert their outdoor spaces and help undo damage wrought by decades of development, the programs offer funding to offset the cost of installing a rain garden, usually covering most or all of the total expenses.
Surface water runoff is the leading source of many dangerous contaminants in Puget Sound, according to the state Department of Ecology, including lead, mercury, arsenic, motor oil, gasoline, and more. That pollution is a prime threat to orcas, salmon, shellfish, octopuses, and other iconic species of the Pacific Northwest.
By preventing rainfall from funneling down roadways into a storm drain in the first place, rain gardens can be "great to help water quality," said Sally Brown, a soil scientist and research professor at the University of Washington's College of the Environment.
For homeowners who want to conserve water or stop using their spigots to water their lawns, however, she cautioned that rain gardens "won't help water grass or flowers in summer months." To do that, you'll need cisterns. Big ones.
"With a big enough cistern — yes, absolutely!" Brown said. "But for many people even with the best of intentions, it may not be feasible to save water for the summer months."
RainWise was launched in 2010 by SPU, and WTD joined the program in 2013, said Fiore. Today there are more than 2,000 RainWise installations in Seattle.
Continue reading at South Seattle Emerald.
Originally written by Ben Adlin for
South Seattle Emerald.