Published on March 15, 2019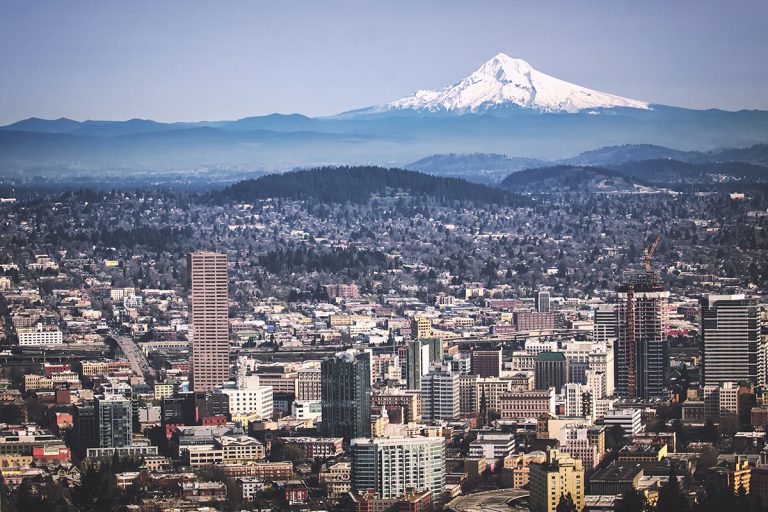 Last year,  the Institute for Sustainable Solutions at Portland State University joined a regional pilot project called the Emerald Corridor Collaboratory that aims to do just that by joining four universities and four Pacific Northwest cities in a quest for better, more effective partnerships.
Funded by a $100,000 grant from the Seattle-based Bullitt Foundation, the Emerald Corridor Collaboratory is a regional platform for creating transformative city-university partnerships to advance environmental sustainability and livability of the growing urban region between Portland and Vancouver, B.C.
The Emerald Corridor Collaboratory is made up of four city-university pairs including Portland and PSU; Seattle and the University of Washington; Bellingham, Wash., and Western Washington University; and Vancouver, B.C., and the University of British Columbia.
Since the kick off of the Collaboratory last June in Seattle, each city-university pair has worked on project development in their own regions and the group meets periodically to share what they've learned. Last month, the Collaboratory convened in Portland for a series of work sessions at Portland State and a field trip to the ReBuilding Center where participants learned about Portland's policy about the deconstruction of older homes and PSU's role in helping the city lay the groundwork for that policy.
Thaisa Way, faculty director of Urban@UW, professor of landscape architecture at the University of Washington College of Built Environments and the faculty lead on the Collaboratory grant, said the most meaningful outcomes of the project will be a regional mindset and a new, more systematic approach to problem solving. "Our most wicked challenges require the most complex thinking," Way said. "We really have everything in this region to solve the problems. If we don't think of it regionally, we're missing the point."
Continue reading at Portland State University Women, Gender, and Sexuality studies News
Originally posted on
Portland University Women Gender and Sexuality News
By Christina Williams