Published on September 17, 2020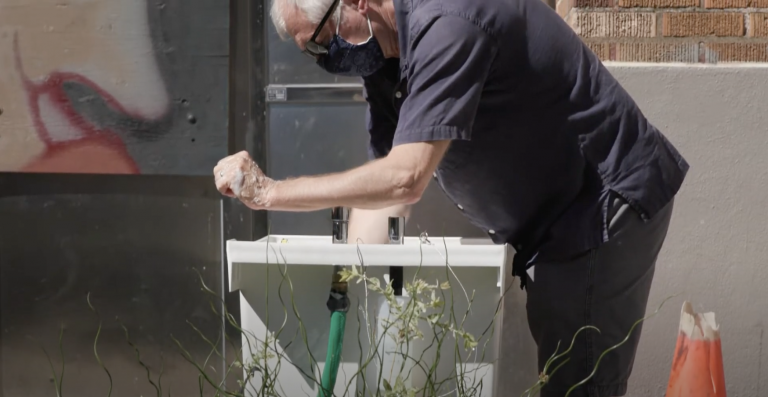 For many living unsheltered, access to a place to wash up is hard to come by. During the pandemic, it is more important than ever to have accessible hygiene stations. The Real Change Advocacy Department partnered with University of Washington College of Built Environments faculty to design and install environmentally friendly "street sinks". On May 19, workers installed the first of its kind at the ROOTS Young Adult Shelter in the University District.
The project team includes Real Change Lead Organizer, Tiffani McCoy; University of Washington Associate Professors of Architecture, Rick Mohler and Elizabeth Golden; Professor of Landscape Architecture, Jeff Hou; and Principal Landscape Architect, Brice Maryman.
Originally published by
Real Change News Communications
.