Published on February 19, 2021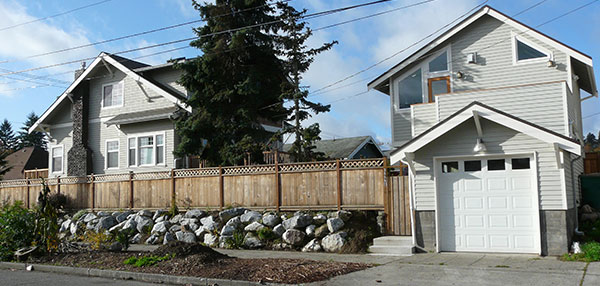 Housing instability is a national crisis, exacerbated by the COVID-19 pandemic, and Washington state has some of the highest levels of homelessness in the nation. In both rural and urban parts of the state, too few people can afford to rent or own a home on the wages they earn. The 2019-2021 Washington state biennial budget directed the University of Washington School of Public Health to study homesharing of privately owned residential properties, as a strategy for increasing the supply of low-cost rentals in an effort to prevent housing instability.
A report on this research, co-authored by Amy Hagopian, UW Department of Global Health faculty and Cassidy Farrow and Nicholas Locke, MPH of the University of Washington School of Public Health, Department of Health Services, was recently released for the Washington State Senate Committee on Housing and Local Government. Read an excerpt of the report below:
Because the federal definition of homelessness does not include "couch surfing" or doubling up, and because the federal Department of Housing and Urban Development-mandated One Night Count would not catch these individuals, calculations of the number of people needing more stable housing arrangements are likely underestimated, especially for adults. Prior to the COVID-19 pandemic, the January One Night Count suggested more than a half million Americans are experiencing outdoor or shelter-based homelessness on any given night. Probably ten times that many individuals are in precarious or doubled up situations, without any formal or reliable protections. One indicator of this is that a million K-12 U.S. public school students are known to be doubled up (with about 30,000 of those in Washington—our state is in the top ten for this indicator).
Homesharing is a strategy to address housing instability with more formal, reliable and relationship-based solutions. In fact, homesharing tackles two problems at once—assisting middle class people to hold on to their homes while extending vacant bedrooms to those who might otherwise fall into homelessness. Homesharing has many positive health and housing benefits, as well; researchers report homesharing arrangements help people financially, can meet caretaking needs, and offer social support.
Continue reading at the University of Washington Center for Health Innovation & Policy Science. Feedback on the report is welcome at this form.
Originally written by Amy Hagopian of the Department of Global Health.