Published on May 5, 2020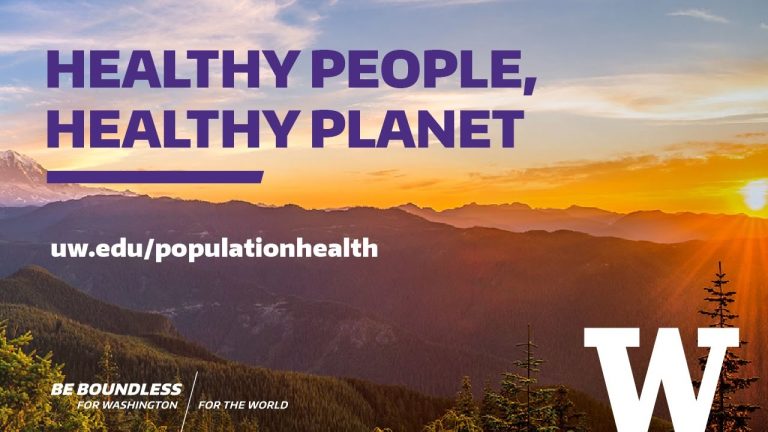 The University of Washington Population Health Initiative announced the award of approximately $350,000 in COVID-19 rapid response grants to 21 different faculty-led teams. These teams are composed of individuals representing 10 different schools and colleges. Funding was partially matched by additional school, college and departmental funds, bringing the total value of these awards to roughly $820,000.
"A challenge of this magnitude requires us to draw upon the breadth of the university's expertise to respond, and the range of innovative, collaborative project ideas that were quickly developed for this funding call was both impressive and truly inspiring," shared Ali H. Mokdad, the university's chief strategy officer for population health and professor of health metrics sciences. "We believe the 21 projects selected for funding are all well positioned to rapidly accelerate our understanding of, or approach to mitigating, the impacts of this pandemic, which is touching every aspect of our lives."
The Population Health Initiative COVID-19 rapid response research grants are intended to rapidly accelerate, or jumpstart, novel research designed to better understand or mitigate the impact of COVID-19 on multiple facets of life.
Urban-related projects include:
Assessing and Addressing Impact of COVID-19 Outbreak among Latino Immigrants in King County
Assessment of Disparities in COVID-19 Testing and Outcomes in King County, WA: Implications for Cumulative Impacts in Low-Income, Minority, and Health Compromised Communities
Examining the Impact of the COVID-19 Pandemic on Food Systems, Food Security, and Food Access in Washington State
Design Determinants of COVID-19 Impacts to Essential Business and Service
Prevailing Impacts of COVID-19 on Rental Housing Markets Across Metropolitan Areas and Neighborhoods
Continue reading at Population Health.
Originally written for the
Population Health Initiative
.