Published on August 24, 2020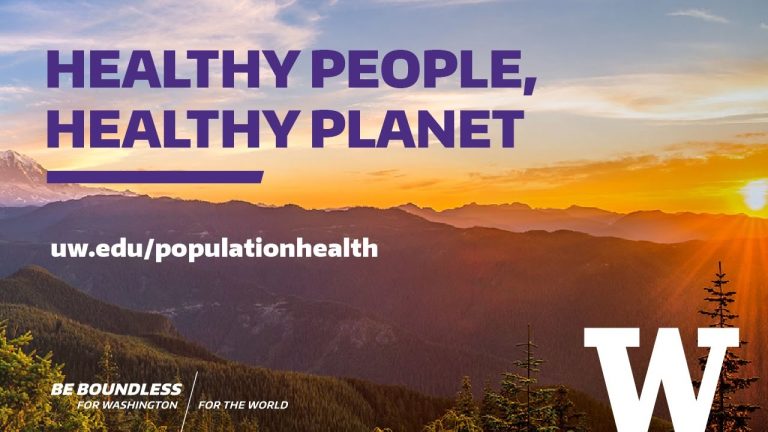 The University of Washington Population Health Initiative announced the award of approximately $265,000 in COVID-19 population health equity research grants to 14 different teams of UW faculty researchers and community leaders. Funding was partially matched by additional school, college, departmental, and external funds, bringing the total value of these awards to roughly $378,000.
These population health equity research grants are intended to support UW researchers in partnering with communities of color – which are being disproportionately impacted by the pandemic – to develop COVID-19 research projects that address community-identified needs.
The project teams are composed of individuals representing 11 different UW schools and colleges and 26 different community-based organizations. These community-based partners include the Black Farmers Collective, Filipino Community of Seattle, El Proyecto Bienestar, Northwest African American Museum, Khmer Community of Seattle King County, Tenants Union of Washington State, Somali Health Board and the Urban Indian Health Institute.
Urban-related projects include:
Mitigating Exposure to Contamination in Community Gardens During COVID-19
Investigators:
Melanie Malone, Assistant Professor, School of Interdisciplinary Arts & Sciences, University of Washington, Bothell
Neli Jasuja, Program Manager Nature Connections, Young Women Empowered (Y-WE)
Lisa Kenny, Mycoremediation Facilitator, Y-WE
Gari Watkins, Urban Food Systems Research & Evaluation Aide, Urban Food Initiative
Ray Williams, Director, Black Farmers Collective
Project abstract:
This community collaboration project will address the needs of several community partners in Urban Community Gardens (UCGs) in Seattle that are facing contamination in soils and plants in their gardens. The project seeks to: 1) provide safe food to children of emergency frontline workers who use food in contaminated UCGs; 2) remediate contamination in UCGs; and 3) prevent further airborne contamination of UCGs in the Duwamish Superfund.
Challenges, Efficacy, and Opportunities of Distance Learning for Low-Income Students of Color
Investigators:
Project abstract:
This research study between the Metropolitan Area Advisory Committee on Anti-Poverty (MAAC) and UW scholars investigates the engagement of low-income youth of color with distance learning during the pandemic. We seek to better understand what factors support or inhibit distance learning for such students. We ask: Can distance learning bridge the challenges for disadvantaged high-school students in the current crisis and offer equitable learning formats? Will the sudden move to distance learning raise new education equity concerns that require immediate redress?
This study has three goals: 1) to describe the societal challenges that low-income youth of color face during the pandemic, 2) analyze the efficacy of distance learning and scrutinize its limitations for educational attainment, and 3) explore how the pandemic has magnified existing educational inequities centered around class, gender, and race.
Assessing the Nature, Extent of, and Variation in the Housing Insecurity of Low-Income Tenants of Color During the COVID-19 Pandemic
Investigators:
Project abstract:
Eviction moratoria, rent freezes, and increases in unemployment insurance payments have likely helped prevent large-scale displacement of many low-income renters of color during the COVID-19 pandemic. However, even if policies such as eviction moratoria continue to be extended, they are highly porous for low-income renters of color. Legislative loopholes exploited by landlords, relatively weak bargaining positions of renters of color, a shortage of rental assistance, and distrust of government law enforcement agencies combined with pervasive racial discrimination mean low-income renters of color face a unique set of housing hardships.
This project aims to answer: What is the nature and extent of housing-related hardships experienced by low-income renters of color in Washington State during the COVID-19 pandemic? It will explore tenants' efforts to secure and maintain housing, perceptions of landlord compliance with eviction moratoria and rent freezes, and concerns about entering homelessness. In doing so, the project will uncover the role of racial/ethnic identity and community of residence in shaping the variation in racial housing inequality amidst a pandemic and its subsequent implications for population health equity.
Read more about the Population Health Equity Research Grants
here
.