Published on September 16, 2016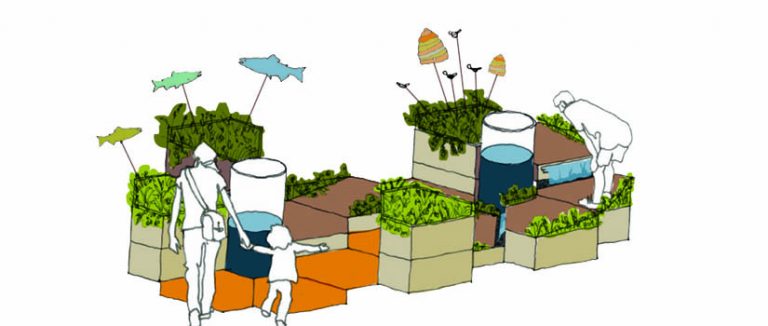 Today you may notice some new public spaces in your neighborhood; but look fast, because they will be gone by Sunday. Now a global phenomenon, PARK(ing) day is a few hours per year when cities endeavor to convert city spaces into public places called parklets. The parklet's origins are tied to ReBar, a San Francisco based studio, that converted a single parking space into a micro park. This first parklet lived for just a few hours in 2005. Since that day, cities around the globe have taken up this tradition of reassigning road space to the public domain by allowing designers and citizens to creatively remake their streetscapes.
Each city takes its own approach by introducing themes, changing the scale of interventions, or even introducing moveable parklets, similar to parade floats. Seattle's PARK(ing) Day+ offers an extra day (September 16-17) to enjoy these designs. Parklets raise awareness about public space access, the politics of right-of-way policies, and are a great way to engage communities—and this year a group of former University of Washington landscape architecture students are extending that conversation. The group is called Little Collective and is comprised of: Stevie Koepp, Roxanne Lee, Hilary Ratliff, and Katy Scherrer. Three of the women have recently graduated from the Department of Landscape Architecture and Koepp is staying on to complete a concurrent degree in the Department of Architecture.

Scherrer explained that the Collective's goal is to combine social infrastructure with green infrastructure by using rain-garden parklets as a point of conversation about how urban runoff connects land-based pollution to the Puget Sound, the protected waters between Seattle and the Olympic Peninsula, stretching up into the San Juan Islands. The group's "Bees and Salmon" approach is a way to communicate how land-based interventions such as rain gardens can be multifunctional by creating urban habitat in the city that can also have an effect on our local waters. Bees and salmon become a way to talk about how polluted storm-water from impermeable urban surfaces has direct and indirect effects on fish in the Puget Sound.
A key element of ecosystem resilience is insuring that entire systems are connected, and in the rainy PNW water is our great unifier. Key factors in the health of the Puget Sound include insuring water movement, balanced chemistry, and appropriate temperatures. Green storm-water infrastructure addresses these issues by ensuring urban run-off has opportunities to infiltrate for groundwater recharge, slowing movement to deposit sediment, and enhancing filtration which removes toxins—all of which are essential for the health of migrating salmon. This is the connection that is guiding Little Collective's storm-water parklet installation at Capitol Hill Arts.
Little Collective was inspired while studying landscape architecture in Seattle and Copenhagen, DK, where they gleaned insights into land-water systems:
• Storm-water management is not only an essential ecosystem service, but can be integrated into truly inviting and valuable public space.
• Green storm-water infrastructure can take a very long time to implement.
• Bicycles can be a vital part of urban transportation networks.
"We started with this idea, 'Wouldn't it be amazing if you could transport a rain garden on your bicycle?' Rain gardens are a wonderful asset, but they can be cumbersome. From design, to review, to construction [it] can be a lengthy process," explained Lee. Doing anything in Seattle streets can cause ire and the time dedicated to installing rain gardens can make the benefits feel intangible.
Often times public design forums or reviews involve time and labor-intensive graphics and extended conversation; but Little Collective is pursuing a different route, "by using easily assembled, acquired, and transportable materials as a way to expose people to rain gardens and their function in urban ecosystems as a vital component to clean water and mitigate runoff consequences," explained Lee.
For Little Collective this modular system, and temporary approach to rain gardens is about "recognizing a potential gap in the system where we could capture people's attention in order to educate and engage them to support productive permanent change in our storm-water systems. We like to think of it as an interactive micro-watershed."
Ratliff acknowledged bringing people into the conversation about storm-water, streets, and the Puget Sound is a complex task. The group believes that small interventions at the human scale "can collectively generate larger social and environmental change." Little Collective's goal is to have "something tangible between thinking about and having a rain garden. Our modular, temporary approach is a way to expose and educate people, to get a jump-start on the ecological process before the actual installation."
PARK(ing) Day offers an innovative, meaningful and human-centric way to embrace the complexity of urban water infrastructure. Storm-water and infrastructure are necessary for the health of both our city and the Sound, and Little Collective's project aims to work towards that.
Check out Little Collective's work, and many of the parklet designs popping up all over the city September 16-17. See the Seattle Department of Transportation Park(ing) Day website for more information.
Written by Andrew Prindle, Urban@UW Communications Coordinator