Published on October 16, 2015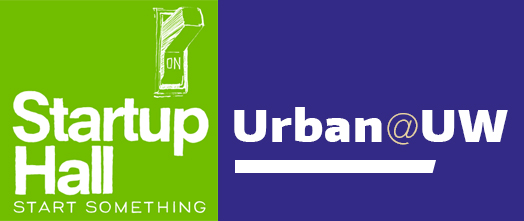 What have we in Seattle learned about Innovation Districts, as we start to create them in places like Pioneer Square and the U District? Knowing that we are growing, what kind of Innovation District do we want? And frankly, what do Innovation Districts have to do with making Seattle a great place to live and work for everyone—healthy, inclusive, creative, productive, and affordable? Are Seattle's cranes going to truly foster a better—not just bigger—Seattle? Join us to explore what changes to the built environment mean for the future of innovation in our city.
Startup Week Seattle is quickly approaching, and one of the highlights is the Innovation District Panel, where leaders from around the city will discuss Seattle's emerging status as an Innovation District.
Friends of Urban@UW can receive a 50% discount on ticket prices with the discount code 1nn0v@te — register here!
When: Monday October 26th, 4:00-6:00pm:
Where: Galvanize Pioneer Square
What: Join us for food, refreshments, and Innovation District insights from some of the most prominent figures in the Seattle community.
Panelists:
Roger Valdez, Executive Director of Smart Growth Seattle
Rebecca Lovell, City of Seattle's Director of Entrepreneurship and Innovation
Frank Martinez, co-founder of StartupCoin Ventures LLC
Ruby Love, Chief Impact Officer at Venture Scale
David Harris, Cultural Entrepreneur at Hack the CD
Moderated by Thaisa Way, faculty in the College of Built Environments, and founding director of Urban@UW.
Join us to engage with thought-leaders in innovation, enjoy food and drinks, and get 50% off ticket prices with the discount code 1nn0v@te
Register here!