Published on March 2, 2023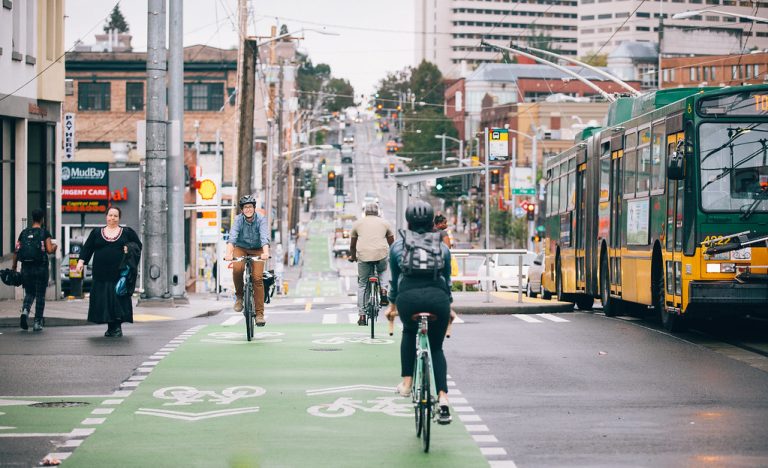 To continue and expand its important work to improve the movement of people and goods throughout the region, the Pacific Northwest Transportation Consortium (PacTrans) has received another green light: a $15 million renewal grant over the course of five years from the U.S. Department of Transportation (USDOT).
"We are grateful for receiving this new grant to continue our ongoing and new efforts in addressing the mobility challenges in the Pacific Northwest, from research, education and workforce development to outreach and technology transfer perspectives," says PacTrans director and Civil & Environmental Engineering (CEE) professor Yinhai Wang.
Housed within CEE, PacTrans is one of 10 regional University Transportation Centers (UTC) across the U.S. As the UTC for Federal Region 10, PacTrans represents Washington, Oregon, Idaho and Alaska. In partnership with regional universities, PacTrans supports a variety of transportation research related to advancing mobility, including technology transfer, and education and workforce development.
The center's core focus will continue to be centered on mobility challenges related to the movement of people and goods throughout the region, with the addition of several strategic goals identified by USDOT. The center will work toward two overarching strategic goals: economic strength and global competitiveness. Secondary goals are equity, transformation and safety.
Continue reading at CEE.
Originally written by Brooke Fisher for CEE.