Published on September 30, 2019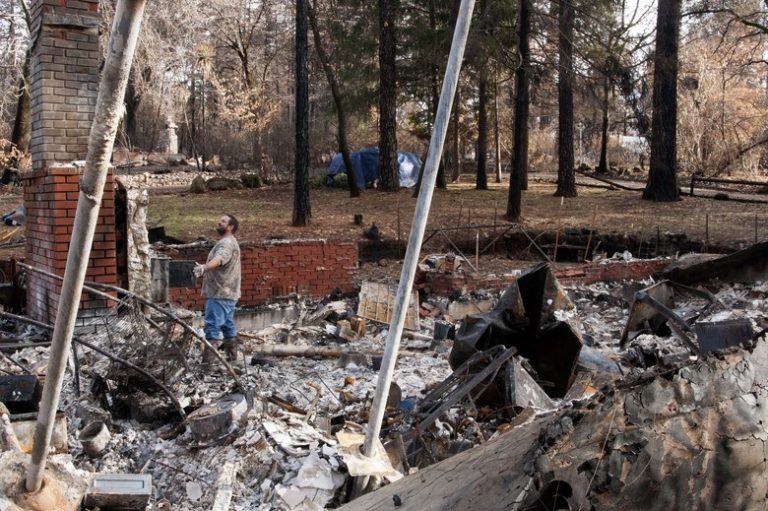 From flood-damaged Houston to fire-ravaged Paradise, CA, Nicole Errett's research takes her into the heart of communities trying to recover after catastrophe strikes.
As a disaster researcher and lecturer in the UW Department of Environmental & Occupational Health Sciences, Errett works with communities struck by hurricanes, floods and other disasters to gather data on how disasters affect public health.
DEOHS talked with Errett to learn how disaster research can help build community resilience and the important role that students play in her research.
How is disaster research different from other types of public health research?
To collect timely information, we have to respond rapidly, or we risk losing evidence that can inform future disaster preparedness, response and recovery by health departments, health care facilities, municipalities and communities.
If flood water recedes before we can test what's in it, we lose that information. If we want to know why people made certain decisions during a disaster, we need to talk to them before they forget.
What kind of research are you working on now?
We have a lot of work going on! We are working now on a study to understand factors considered by health care administrators in evacuation and closure decisions after the Ridgecrest earthquakes in California.
We are working in Eastern Washington to understand ways that communities respond during extreme, persistent wildfire smoke events.
Most recently, I worked with recent DEOHS graduate Annie Doubleday and colleagues in the UW College of Engineering to publish new research on how biking and walking data may be useful to understand the impact of a disaster on a community and its recovery progress, work we did in the aftermath of Hurricane Harvey.
Read the rest of the interview on the DEOHS blog. 
Originally written by Starre Vartan for the
DEOHS blog
.