Published on December 13, 2019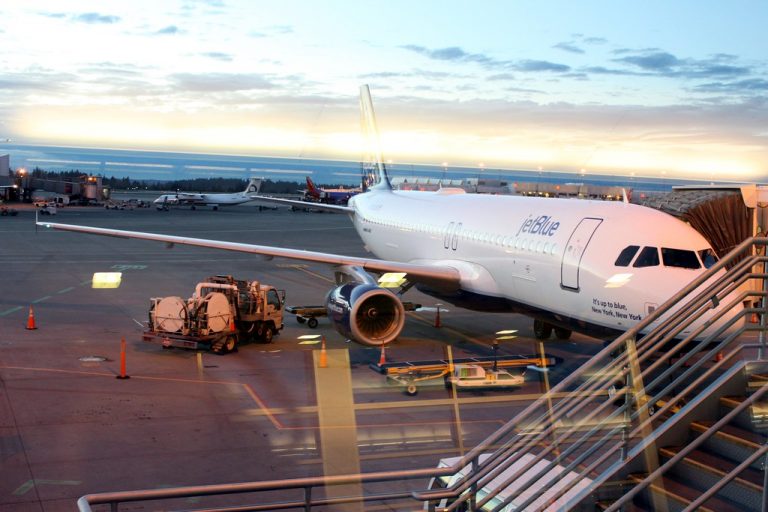 Communities underneath and downwind of jets landing at Seattle-Tacoma International Airport are exposed to a type of ultrafine particle pollution that is distinctly associated with aircraft, according to a new University of Washington study that is the first to identify the unique "signature" of aircraft emissions in Washington state.
Researchers at the UW Department of Environmental & Occupational Health Sciences (DEOHS) and the Department of Civil and Environmental Engineering collected air samples at numerous locations around Sea-Tac Airport over the course of 2018 and 2019.
They then developed a new method to distinguish between pollution from jet traffic and pollution from other sources such as roadway traffic and mapped each type of emission mixture to show its specific geographic footprint around the airport.
"We found that communities under the flight paths near the airport are exposed to higher proportions of smaller-sized, 'ultra-ultrafine' pollution particles and over a larger area compared to pollution particles associated with roadways," said Edmund Seto, co-principal investigator and DEOHS associate professor.
Although this study did not consider the health effects of pollution exposure, previous studies suggest smaller pollution particles are more likely to be inhaled and to penetrate the body than larger particles. Other studies have linked exposure to ultrafine particles to breast cancer, heart disease, prostate cancer and a variety of lung conditions.
Continue reading at DEOHS.
Originally written by Jolayne Houtz for
DEOHS
.